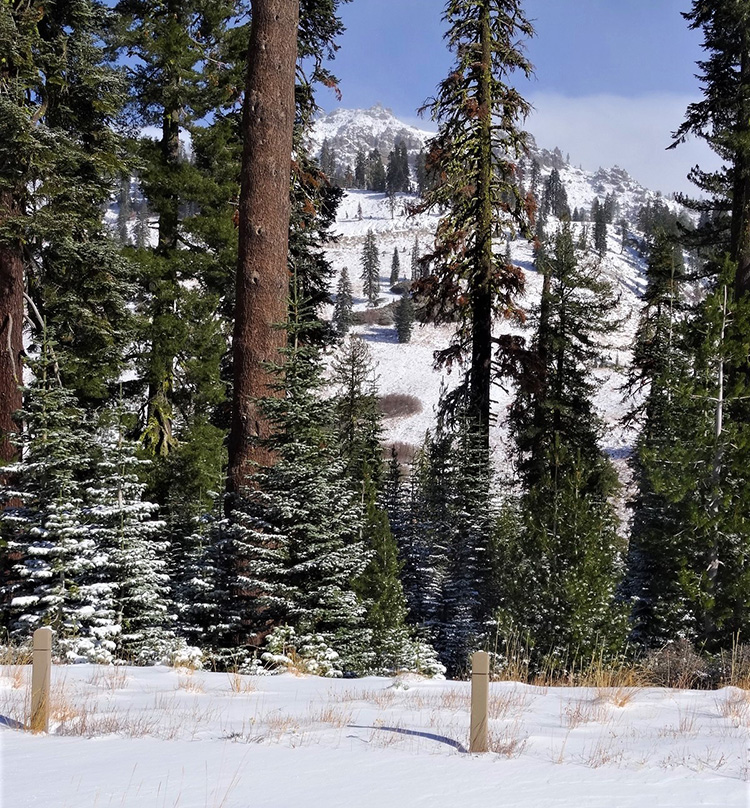 Winter Season Begins at Lassen Volcanic
Posted November 13, 2020
MINERAL, CA- Lassen Volcanic National Park Highway is closed to through traffic for the winter/spring snow season due to recent snowfall.
"This autumn snowfall is a welcome reprieve from a particularly dry summer and fall season," said Acting Superintendent Jason Mateljak. "Visitors can continue to enjoy the park while being prepared for a wide range of conditions during this early winter season."
Lassen Volcanic National Park remains open throughout the winter/spring snow season. Vehicle access is limited to the Loomis Plaza in the Manzanita Lake Area and to the Kohm Yah-mah-nee Visitor Center in the Southwest Area. The remaining 28 miles of the park highway is closed to through traffic and serves as a snow-covered route for snowshoeing and skiing.
Roads to access Butte Lake, Warner Valley, and Juniper Lake are open at this time, however the roads may close for the season at any time if conditions warrant.
The Southwest Campground is open year-round for oversnow tent camping or camping in vehicles in the visitor center parking area. The oversnow tent camping area is located at the southern end of the parking area. The summer walk-in campground sites are closed due to hazards from snow clearing operations. Learn more at go.nps.gov/lavo/SWCG. All other campgrounds are closed until summer 2021.
The Kohm Yah-mah-nee Visitor Center is open Wednesday through Sunday (closed Monday and Tuesday). The visitor center will also be open on Martin Luther King, Jr. Day (January 18) and Presidents' Day (February 15).
The park entrance fee for a vehicle is $30 through November and then $10 between December 1 and April 15.
Ranger-led snowshoe walks will not be offered this winter due to COVID-19 response. Visitors are welcome to bring their own gear to enjoy the snow once the snowpack is deep enough. Please note that rentals are not available in the park.
Enjoy your visit to Lassen Volcanic in the winter season by being prepared. Check the weather forecast, dress in layers, and carry food and water. Stow a shovel, blankets, and tire chains in your vehicle and expect winter road conditions. Fill up your gas tank before entering the park; there is no gas available between November and May.