Today's Lassen Park Foundation
Since 1984, the Foundation continues to be committed to introducing youth to national park and forest camping experiences and to funding important projects and environmental and cultural initiatives that would not otherwise occur without private donations.
With help from supporters like you, the Foundation has raised almost $4 million to support construction of a LEED Platinum certified visitor center, visitor orientation resources, restoration of Lassen Peak Trail, construction of a youth camping facility and provide annual financial grants to youth groups. These camping grants help about 1,000 children each summer to visit Lassen Volcanic National Park and learn about the great outdoors.
What We Do
Our Mission:
The Lassen Park Foundation provides philanthropic support to Lassen Volcanic National Park and invites all, especially youth, to experience and preserve the natural and cultural resources of this special place. The Lassen Park Foundation is an official non-profit partner of Lassen Volcanic National Park.
Our Priorities:
Build and support camping facilities to introduce youth to the joys of a national park experience.
Provide annual grants to underserved youth groups to reduce financial hurdles that prevent visiting and learning at Lassen Volcanic National Park.
Improve visitor experiences within Lassen Volcanic National Park.
Actively encourage diverse populations to enjoy Lassen Volcanic National Park.
Strategic Plan
In January 2019, the Lassen Park Foundation completed a four year Strategic Plan to guide our philanthropic efforts over the next four years (2020-2023). The Plan identified five major goals or emphasis areas where our time will be focused:
Increase our donor base;
Develop our Board of Directors;
Increase marketing and development of a marketing plan;
Meet general fundraising goals;
Increase capital funding;
The Plan is a living document and will be revised to reflect goal accomplishments and new strategies that "invite all, especially youth, to experience and preserve the natural and cultural resources of this special place."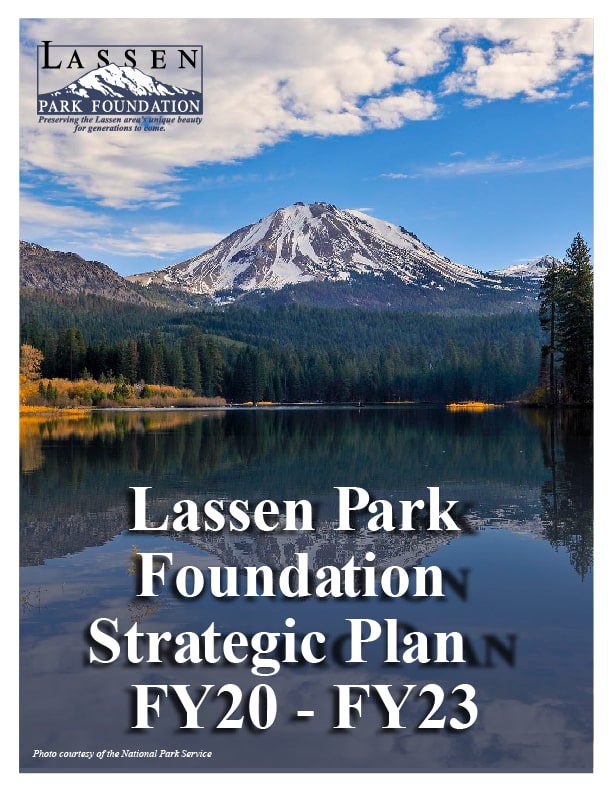 View Strategic Plan
Board, Staff & Directors
Executive Officers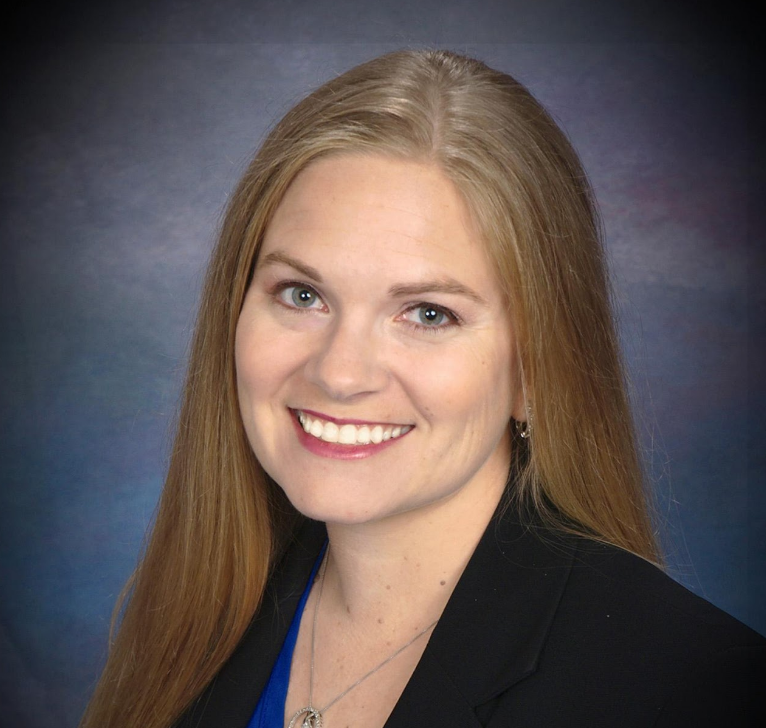 Jennifer Finnegan joined Lassen Park Foundation's Board of Directors in October 2021 and became Board Chair in October 2023. She has worked with non-profits since 2007 and spent six years as Executive Director of Lassen Park Foundation before joining the board. Jennifer is currently the CFO at Turtle Bay in Redding. Her volunteer work in Redding includes being a member of the Rotary Club of Redding, Executive Committee for the Shasta College Foundation, and Friends of the Empire Recovery Center.
Jennifer has a love of gardening, reading, and playing the piano. She lives with her two children in Redding.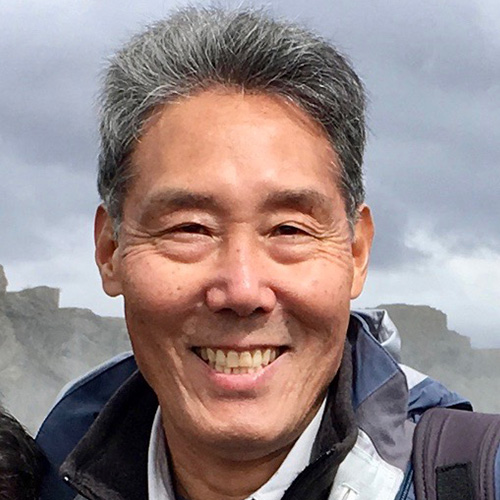 Robert (Bob) Ono, CISSP, has served on Lassen Park Foundation's Board of Directors since 2007. Bob is also a Recreation and Parks Commissioner for the City of Davis, advising the Davis City Council on public recreation and park planning. Prior to retirement, he was the Chief Information Security Officer for the University of California, Davis. In this position, Bob managed the university cybersecurity program and contributed to state, federal and higher education security initiatives.
In his spare time, Bob enjoys extensive world travel and his travel articles have appeared in an international travel magazine. He also tries to find time to ski, fish, hike and pursue photography. For almost 60 years, Bob has enjoyed annual visits to the Lassen area.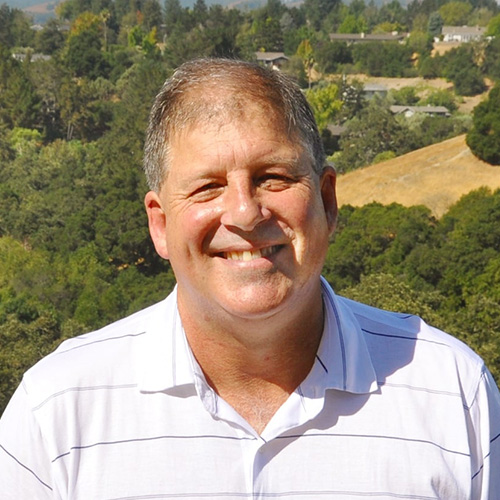 Dave Trotter is happy to be back with the Lassen Park Foundation after serving on the Board from 1991 to 2008. During his first stint with LPF Dave was actively involved as chair of the Major Projects Committee in the fundraising efforts for Kohm Yah-mah-nee Visitor Center. Dave has been a regular visitor to the Park since the late 1970's, when he first met Deborah Webster Trotter (also an LPF board member) of Red Bluff.
Debby and Dave have lived and raised their family in Moraga since 1988.
Dave is an attorney. In January 2016 he founded the Law Offices of David W. Trotter. His law practice is focused on civil litigation, land use planning, real estate and environmental law. Dave previously was a partner at Bowles & Verna LLP in Walnut Creek.
Dave is the Vice President and Director of Freeway Industrial Park, an Orange County based, family owned real estate company. He also is a director of the Murdy Foundation, a family nonprofit charity started by Dave's grandparents 60 years ago.
Dave has served on the board of directors and in other leadership roles at numerous nonprofit and charitable foundations, including Save Mount Diablo (2001-2012), Goodwill Industries of the Greater East Bay (2016 – present), the Moraga Community Foundation (currently), and the Moraga Historical Society (1996 – 2002).
Dave was elected to and served three terms on the Moraga Town Council (2006 – 2018), including three years as the Mayor of Moraga (2009, 2013 and 2018), where he represented the Town on numerous regional governmental bodies. In 2011 Dave was selected by his Contra Costa peers to serve as Chair of the Contra Costa Mayors' Conference.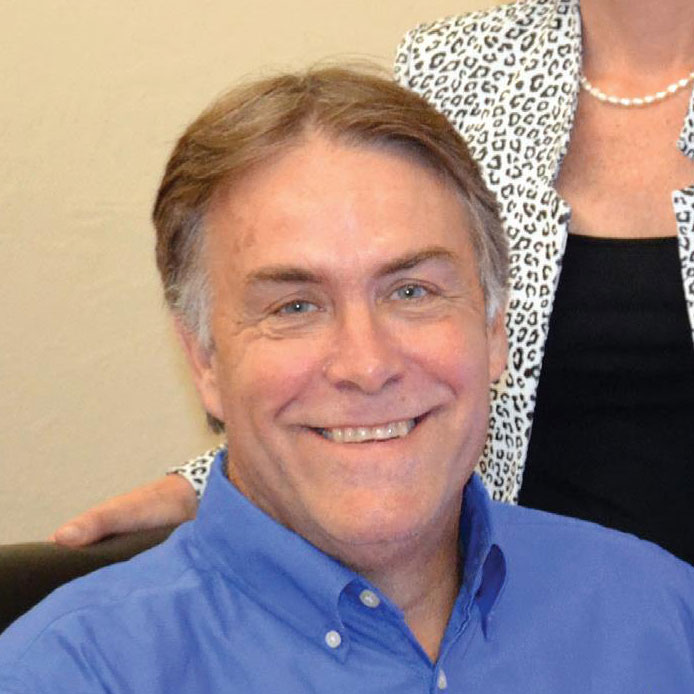 John Livernois, Chief Financial Officer, is a resident of Chico where he and his wife are the owners of Padgett Business Services Company specializing in accounting, tax and consulting services. He has extensive experience in the food, hospitality and recreational services industry. Upon moving to Chico to attend college he found Lassen Volcanic National Park to be a treasure and continues to enjoy all its wonders with his wife and two children.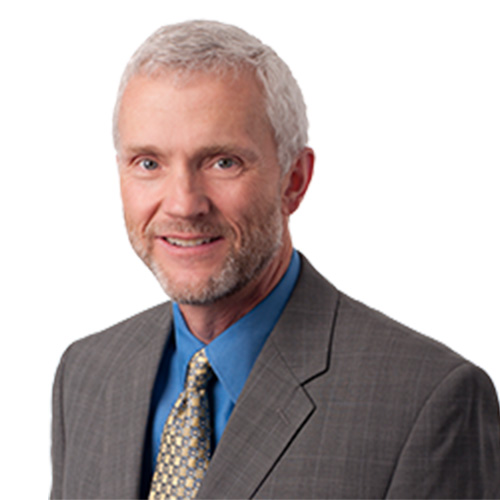 Benjamin Webster, Corporate Secretary of the Foundation, lives in Sacramento, where he is the office managing shareholder at Littler Mendelson, the nation's largest labor/employment law firm. He represents employers in all aspects of employment litigation, and provides workplace counseling, advice and training. Ben graduated from Stanford University and the University of Virginia Law School. In 2015 he was appointed by Governor Jerry Brown to the California Travel & Tourism Commission, where he represents the Shasta/Cascade Region. A Red Bluff native, Ben grew up exploring Lassen Park. He also has visited most of America's other national parks and monuments, and parks in 30 countries around the world; Lassen remains his favorite.

Pete Dailey joined Lassen Park Foundation's Board of Directors in October, 2016 and currently serves as an Executive Officer. Pete Dailey has a seasonal home in Mineral and has been enjoying Lassen Park since childhood. He Learned to ski and to meet life's challenges by riding the Poma Lift at Lassen in the 1970s. He holds a Bachelor's Degree in History from UC Berkeley, Master in Business Administration from Pepperdine, and a Master in Liberal Arts from Stanford.
Pete started his professional career in retail banking in the 1980s. He was a partner in a global consulting firm in the 1990s and started a cable TV operation in South Korea. He later sold the company to a large Korean Telecom Operator in 2000's. He retired from a technology career in Silicon Valley as an executive at a large PC manufacturer to spend time with his children. Together they explore and share the same gifts from Mt. Lassen that have been passed down for generations.
Pete also serves as a City of Los Altos Councilmember and has served in the past on charitable boards involved with cancer research and children. Pete is a member of the Los Altos Rotary Club.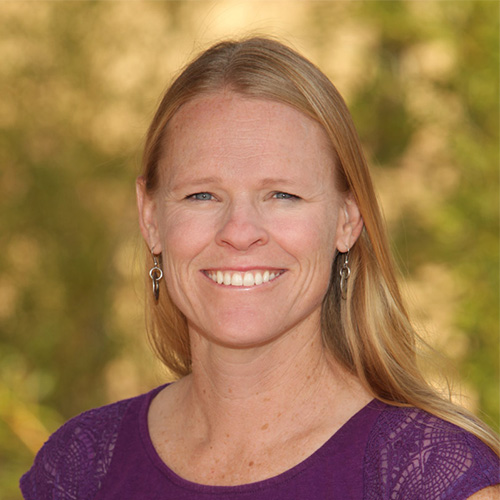 Katie Harris joined the Lassen Park Foundation's Board of Directors in October, 2019. She says, "I am passionate about Mt. Lassen for many reasons but the first and foremost is that it has been an anchor to where I have lived most of my life. I put on my first set of downhill skis there, took my first memorable field trip to the Sulfur Works, and fell in love with hiking on that mountain. Now as a mother, I am sharing with my daughters the magic of the park. Every winter we head to the Kohm Yah-mah-nee Visitor Center to go sledding. We have snowshoed to the Sulfur Works, hiked to the top of the Peak, backpacked into the backcountry and hiked countless other trails. It's my favorite playground."
Katie also has a connection to LVNP where she I taught at Red Bluff High School (RBHS). She proudly shares that she helped start the NASA Internship program at RBHS. "I can take no credit for what the program is today but I am proud to have helped get it started," says Katie.
Several years ago, Katie stepped away from education to join the private industry. She is now the president of Mt. Lassen Trout Farms, Inc., where they raise close to a million pounds of trout and steelhead each year on freshwater springs around the base of Mt. Lassen. "I can see the mountain from my office and it's the cornerstone of our company," she shares. "The history and its unique geological features are always highlights when I am giving tours of our farms."
Katie is a strong believer in giving back. She wants to give back to people and places that she is passionate about and that have given so much to her. For Katie, the Lassen Park Foundation aligns perfectly with this. She says, "the work the foundation does is both impactful and meaningful and I am honored to serve on the board."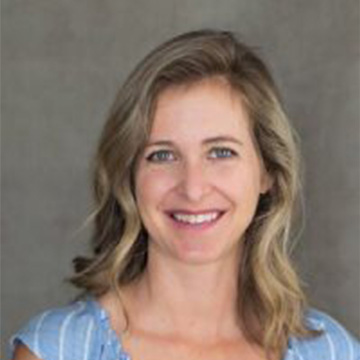 Christy Link joined the Lassen Park Foundation's Board of Directors in February, 2020. Christy has been a Manager at D.H. Scott and Company since 2013. She grew up in Cottonwood and went to West Valley High School. From there she went on to study at Cal Poly in San Luis Obispo where she graduated magna cum laude with a Bachelor of Science in Business Administration with a focus on Accounting and Information Systems. Upon graduation, Christy worked for the Big 4 accounting firm Ernst & Young in San Francisco. Concurrently, she studied at the University of Notre Dame in Indiana where she graduated magna cum laude with a Master of Science in Accounting. Prior to joining D.H. Scott & Company, Christy worked at EY for nine years, including two years at the Sydney, Australia office, with a focus on financial statement and IT risk related audits and consulting services.
Christy is a member of the American Institute of Certified Public Accountants and provides accounting services for a broad range of clients. She especially enjoys working with not-for-profit entities.
Christy returned to Redding to raise her three young boys and enjoy the active lifestyle that the North State offers. Christy has a daily yoga practice including a home and studio asana practice and a regular meditation practice to experience the union of body, mind and spirit (and keep her sane with three young boys at home). She chooses to opt-outside whenever possible and enjoys camping, snowboarding, swimming, biking and hiking the beautiful lakes, mountains, rivers and trails in our area.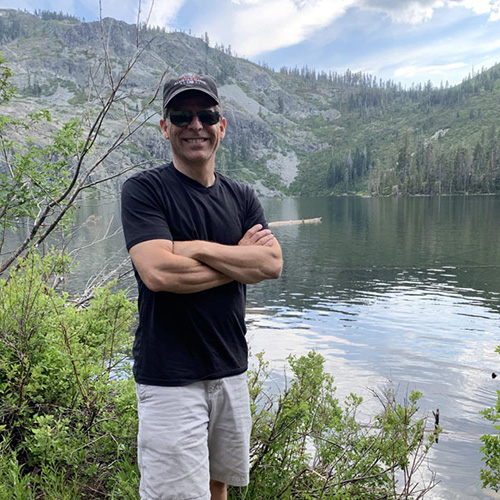 Steve Williams joined Lassen Park Foundation's Board of Directors in May, 2014. A 1982 Business Administration graduate of CSU, Chico, Steve Williams immediately began his career in the firm his grandfather founded in 1931 and that his father helped grow. Steve continued in this direction when he helped merge the firm with others to form InterWest Insurance Services in 1992.
A strong believer in community involvement and philanthropy, Steve has always been active in the business, as well as the larger, community. He is a past president of the Independent Insurance Agents and Brokers Association. For over ten years, Steve enjoyed coaching and managing youth baseball in the region. He has served as a Board Member or Director for the following organizations: Turtle Bay Exploration Park, Greater Redding Chamber of Commerce and The Shasta Builders Exchange. Steve currently serves as a board member for: The Lassen Park Foundation, Turtle Bay Board of Regents, Shasta County Economic Development Corporation, as well as the Forward Redding Foundation. In addition, Steve is an active member of Redding Rotary. Married for 39 years this month, Steve and his wife Nancy have two adult children: Karen and Brian.
Board Members
Zach Brunner was appointed an honorary director in January 2013.
Dr. Gary Bucciarelli is the Director of the Lassen Field Station, UC Davis Natural Reserves. He was formerly the Director of the UC NRS Stunt Ranch Field Station in the Santa Monica Mountains and Adjunct Professor in the Department of Ecology and Evolutionary Biology at UCLA. He completed his Ph.D. at UCLA, which was focused on poisonous amphibians and his postdoctoral work with the National Park Service to build a genomics-informed conservation management plan Los Angeles amphibians.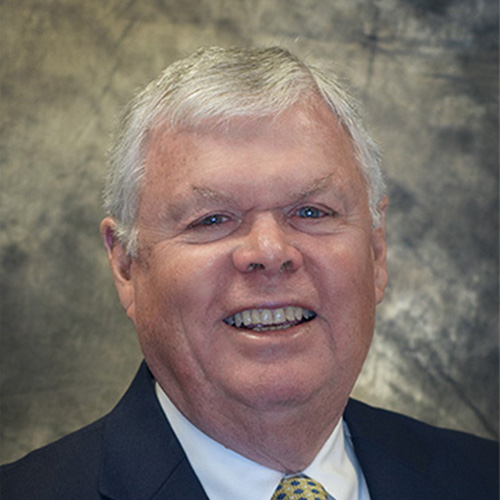 Patrick Carr joined the Lassen Park Foundation's Board of Directors in 2010. Pat recently retired from the California Department of Transportation, having worked in transportation planning and external affairs in the Sacramento, San Francisco Bay, and Redding areas. Prior to "Caltrans," Pat spent over 25 years in various managerial and marketing positions with intermodal transportation and aerospace companies (Sea-Land Service, American President Lines, and Honeywell).
Mr. Carr has held leadership and trustee/director/member positions on various charitable and education-related boards, including: Santa Clara University Alumni Board (President); San Francisco Maritime National Park Association Trustee; Friends of Whiskeytown (National Recreation Area, President); Shasta Historical Society (Vice President); Naval Undersea Museum Foundation; Lake Washington Schools Foundation; Junior Achievement of Greater Puget Sound; and, Washington Council for Technology Advancement. During his college years, Pat worked on trail crews and survey crews in Lassen Park, Yosemite Park, and Shasta-Trinity National Forest. He is a Vietnam Veteran, holds a M.A. in Economics from Washington State University, and is a fourth generation Shasta County resident. He and his wife Kathleen make their home in Cottonwood.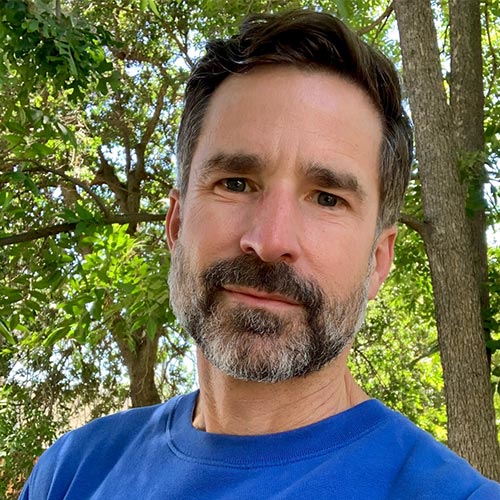 Jeffrey Clary joined Lassen Park Foundation's Board of Directors in June 2021. He lives in Sacramento and works at UC Davis, where he serves as Administrative Director for the UC Davis Natural Reserve System. The Natural Reserves protect pristine California habitats for research, teaching and public service, complementing many of the roles of Lassen Volcanic National Park. Beginning in 2016, Jeffrey worked with park staff to establish the new Lassen Field Station, a research and teaching partnership designed to leverage the institutional strengths of the park, the university, and their collaborators to expand science and education in and around Lassen. Lassen Field Station is the 41st unit of the University of California Natural Reserve System, and the only site in the network in far northern California.
Jeffrey grew up in the Hill Country of central Texas, but has lived in Sacramento for the past 20 years. He has a biology degree from the University of Texas, and he completed his PhD in ecology at UC Davis, where he studied grasslands in Mediterranean-climate regions. Since 2007 he has worked for the UC Davis Natural Reserves, first as a field station manager and then as Administrative Director for all six UC Davis reserves. He is past president of the Davis Botanical Society and an avid gardener.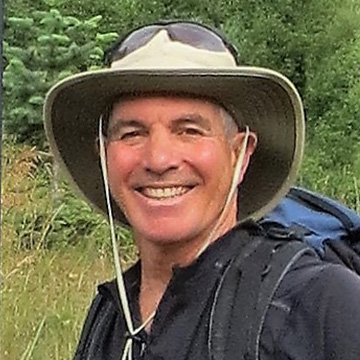 Paul Coots joined the Lassen Park Foundation's Board of Directors in 2019. Paul is a native Californian, raised in Long Beach area through college. Paul believes his lifelong appreciation and affection for the outdoors developed from summer camping trips with his family. Paul and his wife, Kathy, have homes in Chico and Lake Almanor. They have visited Lassen Volcanic National Park since the 80s—no matter the season. Cross-country skiing is an especially wonderful experience within the Park; but day hikes, backpacking, camping, fishing and biking have always topped the list of great outdoor experiences. They spent a lot of time in the park with their children and are now introducing their grandchildren to the wonders of the outdoors coupled with Visitor Center exhibits and Junior Ranger programs.
As retired educators, the couple considers outdoor educational experiences to be essential to all kids. Paul believes connecting others to the experiences that our national parks provide is very important. He is interested in promoting the Park's treasures to others and impressing the importance of preserving our parks for future generations.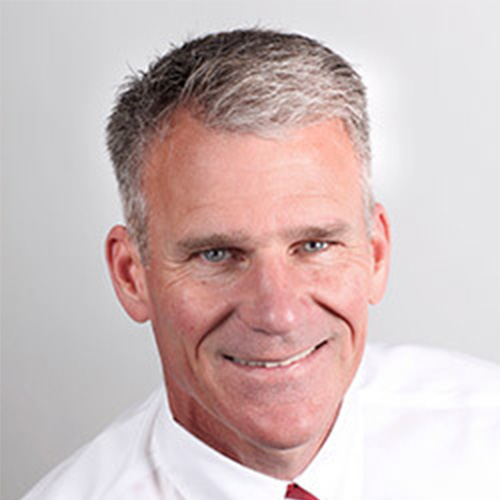 Jeff Finck joined Lassen Park Foundation's Board of Directors in February, 2019. Jeff has been the President and CEO of Cornerstone Community Bank since 2008. He believes Lassen is a national treasure worthy of his time and energy. His fondest memories of the park are, "just being there and hiking". He spends most of his time committed to his work and family, and enjoys woodworking.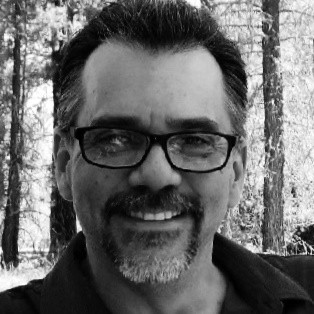 Casey Freeland joined the Lassen Park Foundation's Board of Directors in June, 2019. Casey is a Sr. Vice President, Commercial Lender for Merchants Bank of Commerce. He is also a lifelong Shasta County native, growing up in Burney and living in Redding for the past 32 years with his wife and four children. In addition to banking, he moonlights as a disc jockey for KShasta 104.3, is an amateur novelist, loves/hates the game of golf and can often be found cycling across the North State's beautiful countryside.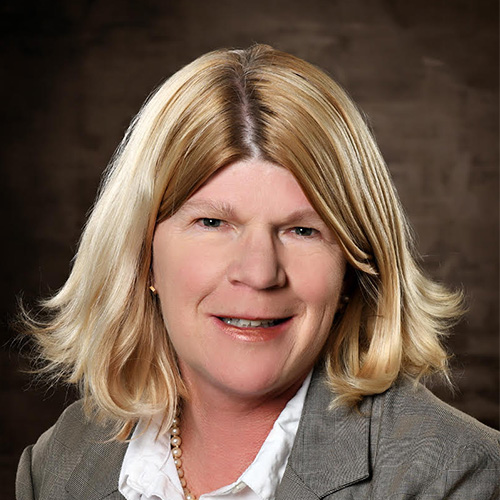 Jody Johnson joined the Lassen Park Foundation's Board of Directors in June, 2020. Jody is a Mineral native whose family ran the Mineral Lodge for over 50 years. The Beresford and Perkins families also developed 4 subdivisions which created what the community of Mineral is today. Jody grew up working at the Mineral Lodge. While working at the Mineral Lodge, she cleaned motel rooms, bused tables, mowed lawns, rented skis and did numerous other jobs. Jody's parents, George and Jo Ann Perkins, and Aunt and Uncle, Sue and Fred Beresford, operated the ski area at Lassen for many years. Jody started skiing at the age of 3 and skied every chance she got. In addition to skiing at Lassen Park, Jody also spent time hiking throughout the summer. Her father, George, is the author of "Hiking Trails in Lassen National Park". Her mother, Jo Ann, recently published "Population 85: A Story of a Small Town in Northern California". Jody is committed to the communities she lives in. In 1998 she co-founded the Mineral Community Walk, a walk on Hwy 172 or Mill Creek Road, that raises money for local projects; such as the "Welcome to Mineral" signs, the flag pole, Fire Department donations, and other community projects. Jody received her Master's Degree in Kinesiology from Chico State and has been employed by the Tehama County Department of Education as an Adapted Physical Education Specialist for 25 years. She has assisted in developing the largest school-based Special Olympic Track and Field event in Northern California. She is a co-founder of High Hoops, an Integrated Basketball Tournament that joins students with disabilities with their typical peers. Jody is also involved in a ski program for Visually Impaired students in Tehama County in collaboration with Mt. Shasta Ski Park. Jody has also taught for the Kinesiology program at Chico State.
Jon King joined Lassen Park Foundation's Board of Directors in February 2021. Jon grew up in Redding, California where Lassen Peak and Lassen Park were a part of his daily life as he looked over at the volcano that had erupted "a few" years before he was born. Jon remembers "harvesting" lava rocks with his Dad from a friend's property along Highway 44 to use in their front yard landscaping and recalls being amazed that a heavy rock could have been thrown so far from the mountain. Jon's first snow skiing adventure was at the Lassen Park Ski Area, where he also learned how not to drive on icy roads. He has fond memories of spending time in the park from the mud pots to the visitor center to hiking or simply driving through.
Jon began his professional career as a police officer for the East Bay Regional Park District in Oakland, which provided him with the opportunity to work in park law enforcement, learning the importance of resource protection and providing safe parks for everyone. Jon dedicated 29 years to working for the park district, protecting lands throughout the San Francisco East Bay and solidifying the importance of maintaining and protecting our parklands for everyone now and in the future. He currently serves as the Chief of Police in Moraga, California, where he was introduced to the Foundation by Dave and Debby Trotter.
Jon has been a strong supporter of Lassen Park Foundation before joining the Board and appreciates the important work that the foundation is doing to protect the park and develop new opportunities for people to experience and enjoy it. He and his wife both feel fortunate to be able to help support this important work. To this day, as Jon drives north on I-5 when returning to Redding to visit family, he always looks over to see Lassen Peak rising in the east. He says, "it's one of the signs that I am home." Jon and his wife Stacy have adult children and live in Clayton, CA with their myriad of dogs and cats.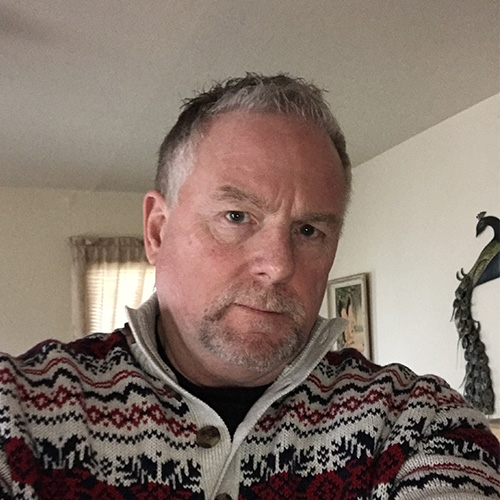 Joe Kneer joined Lassen Park Foundation's Board of Directors in February 2021. Joe grew up in Crescent City, California. He spent a lot of time camping, hunting, and fishing in and around that area throughout his childhood. He began working in the sawmill industry out of high school, focusing on electronics. His love of lakes, rivers, skiing, and outdoor activities in general often brought him to the Redding area for vacationing and adventuring.
As an adult he moved to Anderson, California for a job with Sierra Pacific Industries (SPI). He remained in that industry throughout his professional career because of his appreciation for the sustainability of timber as a building product and working with renewable resources. Joe retired after 33 years with Sierra Pacific Industries (SPI) in 2020.
Joe has been a member of the Anderson Rotary Club since 1990 where he is able to give back to his local community and share the Rotary motto of "Service Above Self". Joe and his wife Cathy continue to enjoy outdoor recreation including camping at Manzanita Lake. He joined LPF for his love of supporting the outdoors and his desire to share Lassen's wonders with the next generation of outdoor enthusiasts.
R. Alan Lockyear joined Lassen Park Foundation's Board of Directors in June 2021.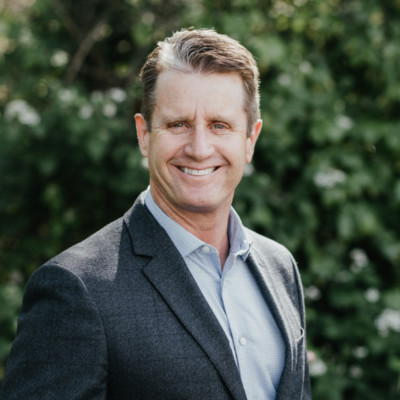 Michael Lynch joined Lassen Park Foundation's Board of Directors in February 2021. Mike is from Bishop, California and was raised in Chico. Every winter in his childhood, and often the summers, was spent up in Lassen Park. The park was Mike's second home in the winter. He learned to ski at the Lassen Ski Chalet on the bunny hill and put on his first pair of strap on skis with leather lace-up boots at Lassen Park. In the summers he and his family enjoyed hiking throughout the park, but his favorite stop was Sulphur Works.
Mike attended CSU, Chico studying Finance were he also was an All American swimmer, spending his summers as a life guard in San Diego. After college he was a paramedic for 12 years, working in Chico and ultimately in Redding, were he met his wife Gayle. He managed the Ambulance Dept at St. Elizabeth Hospital (Red Bluff) & Mercy Medical Center (Redding) and ended that career as a flight medic at Mercy Medical Center. He then changed careers and partnered with Gayle as Real Estate Investor and independent Mortgage Banker/Broker. He and his wife Gayle have been working together for the last 21 years. Together they now manage the Redding branch of AmeriFirst Financial.
Mike and Gayle have two grown children, Vance and Mariah that both live in Northern California. Mike and Gayle enjoy cycling, travel, boating, hiking, spending as much time outdoors as possible and spending time with family and friends.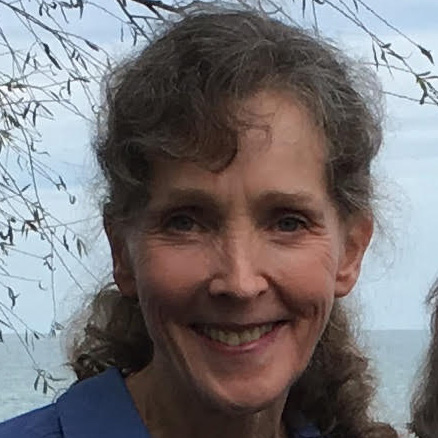 Elizabeth Norton has served on Lassen Park Foundation's Board of Directors since 2008. Elizabeth retired in January 2008 after a 31-year career in federal government working for the US Department of Agriculture Forest Service. She served as the Public Services Officer for the Lassen National Forest in Susanville for 15 years. She resides in Susanville where she and her husband, Bob, manage a ranch. They enjoy wilderness hiking, camping, canoeing, skiing, and four-wheeling. Elizabeth is an active volunteer with the Recreation Outdoor Coalition, Lassen Land and Trails Trust, Great Shasta Rail Trail Association, and Volcanic Legacy Community Partnership promoting outdoor recreation in the North State.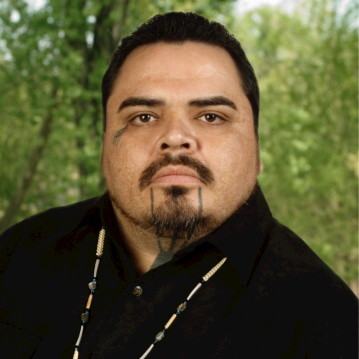 Jack Potter Jr. joined the Lassen Park Foundation Board of Directors in February 2021. Jack is the Chairman at Redding Rancheria and has served on that council for over 20 years. He also serves on the National Congress of American Indians and is Vice Chairman of the Northern California Chairmans Association. Jack says that, "Lassen is a Sacred Mountain to our Native People." He joined the Foundation to help support and share Lassen with others.

Emilyn Sheffield joined Lassen Park Foundation's Board of Directors in January, 2014. She is Professor and Co-Chairperson of the Department of Recreation Administration California State University, Chico. Through Dr. Sheffield's work in the Recreation and Parks Management at California State University, Chico, each year over 500 students volunteer their time and talents to public lands though Field School and Project Teams. She's excited about a second term of service on the board of directors for the Lassen Park Foundation because she has great respect and admiration for several board members, loves Lassen Volcanic National Park, and hopes to strengthen connections between CSU, Chico and the national parks and public lands in Lassen County.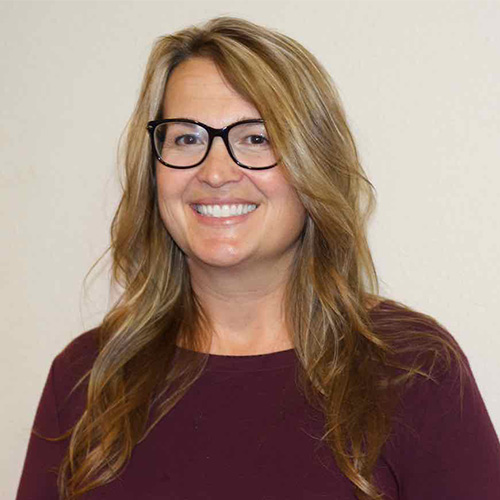 Janette Storer joined the Lassen Park Foundation's Board of Directors in February, 2020. Janette is a Redding native, 4th generation born and raised and continues to be a lifelong resident of Redding. She studied to be a nurse in college, but ended up in Business Sales Management positions and currently is the Market Manager for Stephens Media Group of Redding overseeing 7 local broadcast radio stations.
Janette is the founder of a local Pacific Crest Trail Association volunteer trail crew, Nor Cal Trail Crew. They do weekend and day projects on the Pacific Crest Trail (PCT) from Burney, CA up to the Oregon border. Janette's favorite thing about Lassen Volcanic National Park is the backcountry lakes for backpacking, and the miles of the PCT that runs through the park.
Janette has a 22-year-old daughter, Mariah, who is currently in her second year of studies to become a Midwife. Janette's favorite hobbies are backpacking, hiking, traveling, and going to music concerts.

Randy Townsend joined the Lassen Park Foundation's Board of Directors in September, 2010. From Monrovia, CA., Mr. Townsend is the Director of Information Technology at Cal Poly Pomona Foundation.
Randy grew up in the Siskiyou-Trinity Alps area where he developed a love of wilderness through his father, who was a forest service engineer, and grandfather, who was a gold prospector. His interest in leadership, education, and advocating the outdoor experience is conveyed in his volunteer work chairing Camp Fire Boys and Girls in Redding, chairing the AOA IT Committee for all CSU auxiliaries in California, training and lecturing as a Master Gardener in Seattle, and consulting for the Los Angeles Natural History Museum and Huntington Library, Art Collections and Botanical Gardens in southern California. He holds degrees from UCLA and Pierce College, as well as professional certifications in computer engineering and project management. He has 40+ years of technology career experience in the forest products industry, banking, education, entertainment and visual arts. Randy met and married his wife, Karen Mitchell, at Drakesbad in Lassen Park, and continues to visit regularly to hike, fly fish and paint.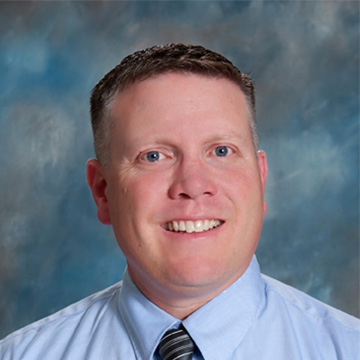 Jim Weber joined the Lassen Park Foundation's Board of Directors in June, 2019. Jim is the Superintendent of the Antelope Elementary School District in Red Bluff. An educator of over 20 years, Jim is a product of Red Bluff schools, and spent many of the winters of his youth skiing at Lassen Park, and just as many summers exploring and hiking within the Park as an adult with his family. Jim hopes to lend a voice to various committees to support the youth of the north state and increase access and outreach to our local schools.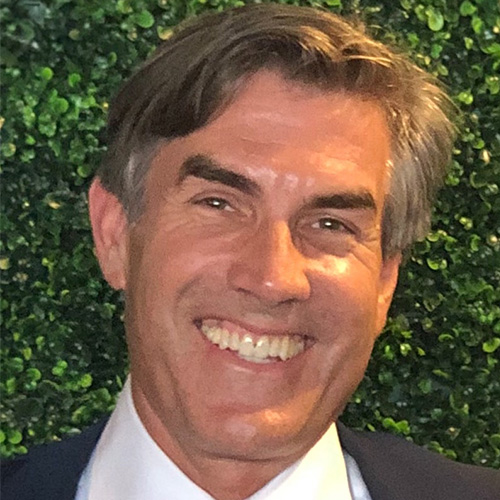 Kenneth Wilsey joined Lassen Park Foundation's Board of Directors in January, 2014. When Kenny was 7-years old his parents bought a cabin in Mill Creek, located just a few miles from the Lassen Volcanic National Park entrance off of Highway 36. Lassen Peak is where he learned to snow ski, Lassen National Forest is where he hiked, fished, ran, and explored… and he still does! Kenny says, "Mt. Lassen's beauty has remained unchanged and I still have the privilege and opportunity to share it with people all over the world as well as close neighbors." His family still has residences in Mill Creek along with their newer businesses, Highland's Ranch Resort and The Village at Childs Meadow. Kenny currently lives in Little Rock, Arkansas. He is employed by Dillards Dept. Stores which is headquartered in Little Rock, AR.
Agency Liasons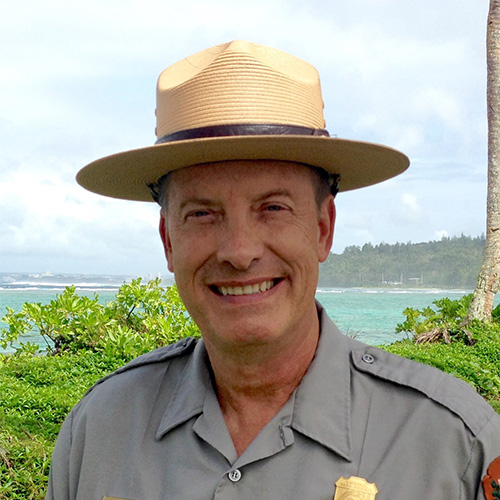 Jim Richardson is the Superintendent, Lassen Volcanic National Park.
Jim is an experienced park superintendent with a proven track record in various park settings. Before his position in the Western Pacific, Jim spent 31 years with the National Park Service primarily as a law enforcement ranger. He has significant experience in building partnerships, working with communities, and engaging park visitors and staff. Prior to this role, Richardson served as the superintendent of the War in the Pacific National Historical Park in Guam and American Memorial Park in Saipan. In addition, he has served as acting superintendent at Organ Pipe Cactus National Monument in Arizona, chief ranger at Whiskeytown National Recreation Area, and supervisory park ranger at Santa Monica Mountains National Recreation Area, Rocky Mountain National Park, Zion National Park, and Agate Fossil Beds National Monument.
During his tenure at Whiskeytown he was selected by the region for the Harry Yount Award for excellence in park ranger duties. "I am excited about this next adventure in my career with the National Park Service," said Richardson. "I look forward to working with the team at Lassen Volcanic National Park and neighboring communities where our successes complement each other."
Back to top