Winter Preparations at Lassen Volcanic National Park
Posted November 19, 2018
MINERAL, CA- Snow showers are forecasted to arrive in Lassen Volcanic National Park just in time to kick-off the holiday season.
"We eagerly await a reprieve from this fall season's unseasonably dry conditions," said Superintendent Jim Richardson. "The winter snowpack in the park and its resulting spring snowmelt are critical to supporting water systems throughout the state."
The National Weather Service has forecasted snow showers in the park beginning Tuesday, November 20. The park highway may close to through traffic at any time as icy or snowy conditions warrant. In the case of closure, the highway will remain open one mile from the Northwest and Southwest Entrances to Loomis Plaza and the Kohm Yah-mah-nee Visitor Center respectively.
Due to freezing overnight temperatures and forecasted snow, Manzanita Lake Campground will close at noon on Tuesday, November 20. The Southwest Walk-in Campground is open year-round. The fee for snow camping or camping in a vehicle is $10 per night. The Kohm Yah-mah-nee Visitor Center is open Wednesday through Sunday, 9 a.m. to 5 p.m.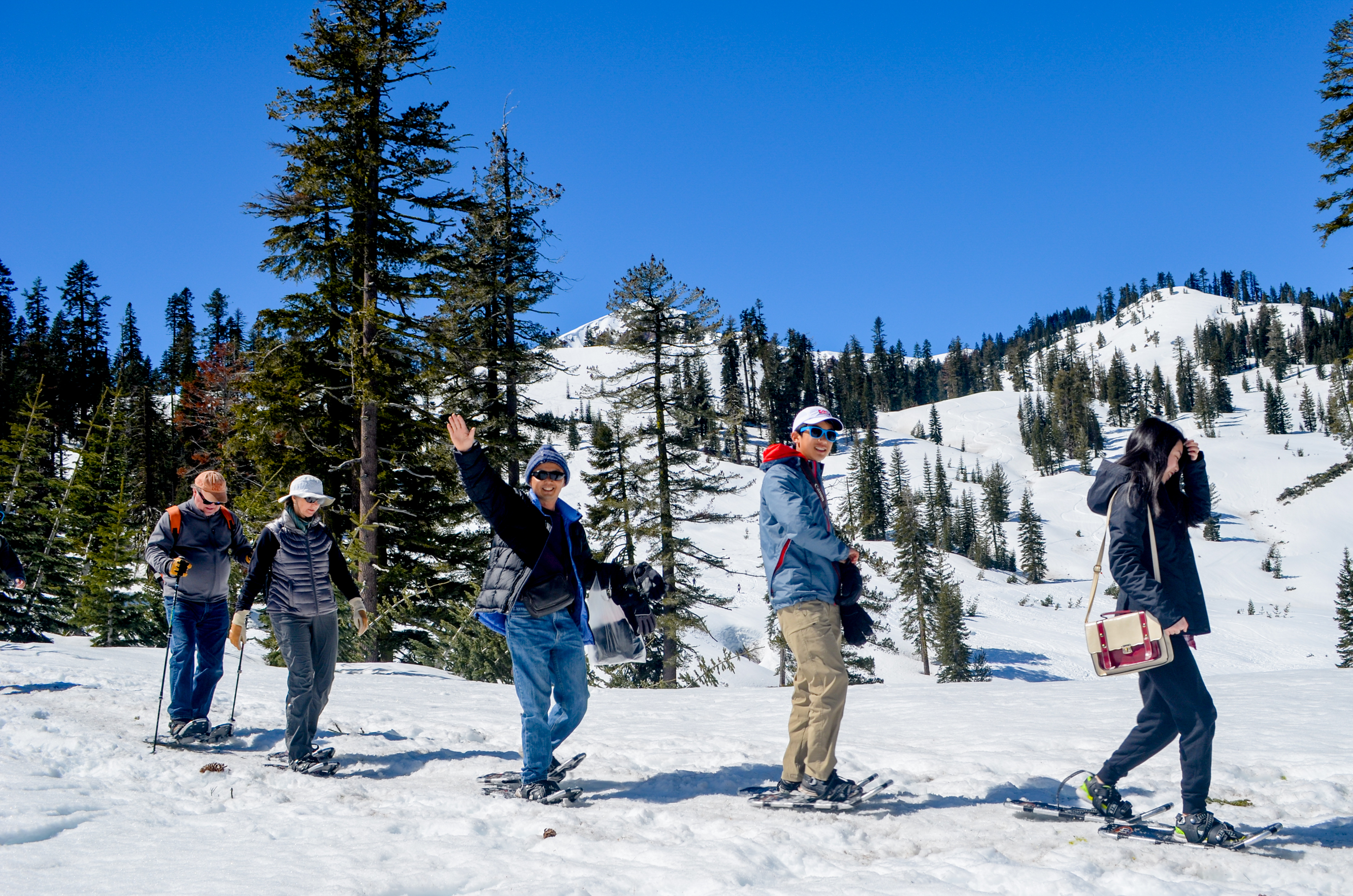 This Black Friday is a great time to Opt Outside by enjoying time with your friends and family in the great outdoors. You can get a head start on your holiday gift giving by purchasing a Lassen Volcanic Annual Pass. The cost for park entrance fees and pass will increase slightly beginning April 16, 2019 to $30 for a single vehicle and $55 for an annual pass.
Christmas tree cutting is prohibited within Lassen Volcanic National Park. Permits are available for the surrounding Lassen National Forest. Learn more at https://goo.gl/fr2QMf.
Once snow arrives, ranger-led snowshoe walks offer an excellent way to learn or practice snowshoeing techniques in the park. Snowshoe walks will be offered January 5 through March 31, 2019. Programs begin outside the Kohm Yah-mah-nee Visitor Center Saturdays and Sundays at 1:30 p.m. and last approximately two hours.
This time of year visitors to the park should be prepared for a range of weather conditions. Check the most recent weather forecast, dress in layers, and carry food and water. Stow a shovel, blankets, and tire chains in your vehicle in case unexpected winter road conditions delay your travel.
For more information, please visit nps.gov/lavo; contact the park at (530) 595-4480 or lavo_information@nps.gov; or find us on Facebook, Twitter, YouTube, Instagram, or Flickr as LassenNPS.
EXPERIENCE YOUR AMERICA
The National Park Service cares for special places saved by the American people so that all may experience our heritage.