Skip to Content
Lassen Park Foundation is accepting donations to assist the park with recovery from the Dixie Fire. To learn more about the Lassen Resilience Campaign,
Click Here.
Winter 2019 Lassen News
Posted January 23, 2019
Lassen Park Foundation presents the Winter 2019 edition of our quarterly newsletter, Lassen News.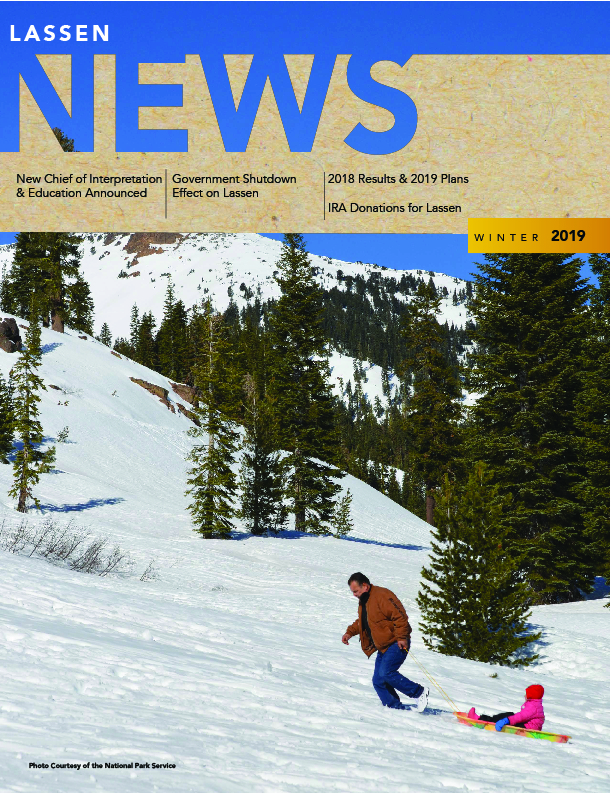 Back to top