Skip to Content
Thank you to all that were able to join Lassen Park Foundation at Loomis Plaza and the Park Ranger-led night viewing session on Saturday, August 12, 2023. We look forward to sharing "Our Passion for Lassen" at the next Lassen Park Foundation event. Stay tuned for details.
Reach the Peak Campaign Lifts Off
Posted July 9, 2010
Have you ever climbed Lassen Peak? If so you know that is an exhilarating experience. The views along the trail are extraordinary, and when visitors reach the summit, it's an accomplishment they never forget! This experience is handed down from one generation to another and for this reason, we hope you will participate in Lassen's Reach the Peak campaign. All contributions of $250 or more will be recognized by a special display in the visitor center.
What improvements are part of this project? The goals of the Reach the Peak project are to:
Restore the width of the peak trail
Install a vault evaporator toilet half-way up the trail
Restore trail turnouts to provide rest and passing areas
Establish a true peak summit area
Provide interpretive information at the summit
Create a connector between the peak parking area and the Manzanita Creek Trail
Preserve natural habitat and historical areas
Make a donation now to the Reach the Peak campaign by visiting the contribution section.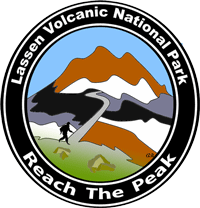 Back to top