Lassen VNP to Restore Accessibility & Resume Visitor Services
Posted January 13, 2019
Lassen Volcanic National Park announced today that recently closed areas of Lassen Volcanic National Park will once again be accessible to visitors starting January 12, 2019. Some limited visitor services will be restored by using revenue generated by recreation fees. Visitors should visit the park website at nps.gov/lavo while planning their visit to get the latest information on accessibility and available services.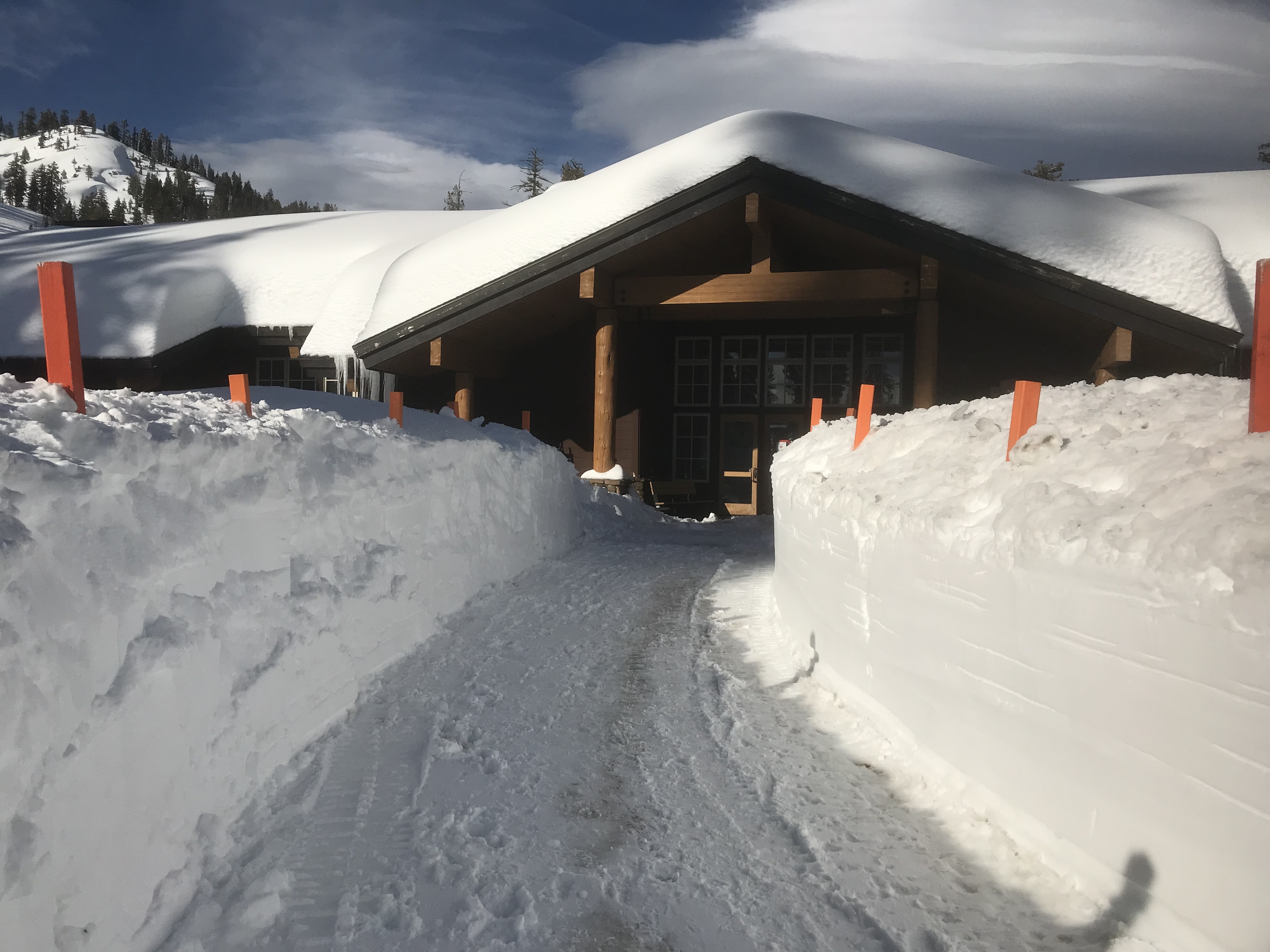 Areas that have been recently closed but that will be accessible to park visitors include:
Lassen National Park Road (Highway 89) from the junction of Highway 36 to the Kohm Yah-mah-nee Visitor Center on the south side of the park, and from Highway 44 to the Loomis Ranger Station on the north side of the park. However, intermittent road closures should be expected during the winter season due to strong winter storms with heavy snowfall in a mountain environment.
All trails in the park are currently covered in snow and are accessible via snowshoes or skis.
Southwest campground (snow camping). All other campgrounds remain closed for the winter season.
The roads to Butte Lake, Warner Valley, and Juniper Lake remain closed for the winter season.
National Park Service officials have determined that by using Federal Land and Recreation Enhancement funds to immediately bring back park maintenance crews to plow roads and provide limited visitor services, the park will be able to restore accessibility to the park for visitors while ensuring health and safety. Outdoor areas of the park will remain accessible. However, all facilities will remain closed.
"We greatly appreciate the generous contributions of Caltrans for providing plowing services during the lapse in appropriations," said park superintendent Jim Richardson. "Their efforts have contributed significantly to our ability to restore access and basic services to Lassen Volcanic National Park."
While basic visitor services have been restored, other services are unavailable during the lapse in appropriations, including visitor centers, ranger talks, and snowshoe programs. Additional information is available at www.nps.gov/lavo.
Hikers, snowshoers, and skiers coming to Lassen must have appropriate training and gear for traveling in an avalanche-prone mountain environment, as well as the ability to self-rescue. Law enforcement rangers will be patrolling the park, but rescue services will be extremely limited. In addition to checking the local weather forecast, winter adventurers should "Know Before You Go" and are encouraged to check regional avalanche center reports at www.shastaavalanche.org and www.sierraavalanchecenter.org. While these avalanche forecasts are not specifically for Lassen, they provide information about avalanche conditions near the park.
All visitors to the park should be prepared for a winter weather road conditions. Check the most recent weather forecast, dress in layers, and carry food and water. Keep a shovel, blankets, extra food and water, as well as tire chains in your vehicle in case snow and ice delay your travel.
For updates on the shutdown, please visit www.doi.gov/shutdown.