Skip to Content
Thank you to all that were able to join Lassen Park Foundation at Loomis Plaza and the Park Ranger-led night viewing session on Saturday, August 12, 2023. We look forward to sharing "Our Passion for Lassen" at the next Lassen Park Foundation event. Stay tuned for details.
LPF 2020 Strategic Plan Released
Posted July 14, 2019
Lassen Park Foundation has completed its 2020 Strategic Plan. The plan will cover four years beginning in fiscal year 2020 and ending in fiscal year 2023. It identifies five major goals or emphasis areas where our time will be focused: 1) increase our donor base; 2) develop our Board of Directors; 3) increase marketing and development of a marketing plan ; 4) meet general fundraising goals; and 5) increase capital funding. The Plan is a living document and will be revised to reflect goal accomplishments and new strategies that "invite all, especially youth, to experience and preserve the natural and cultural resources of this special place."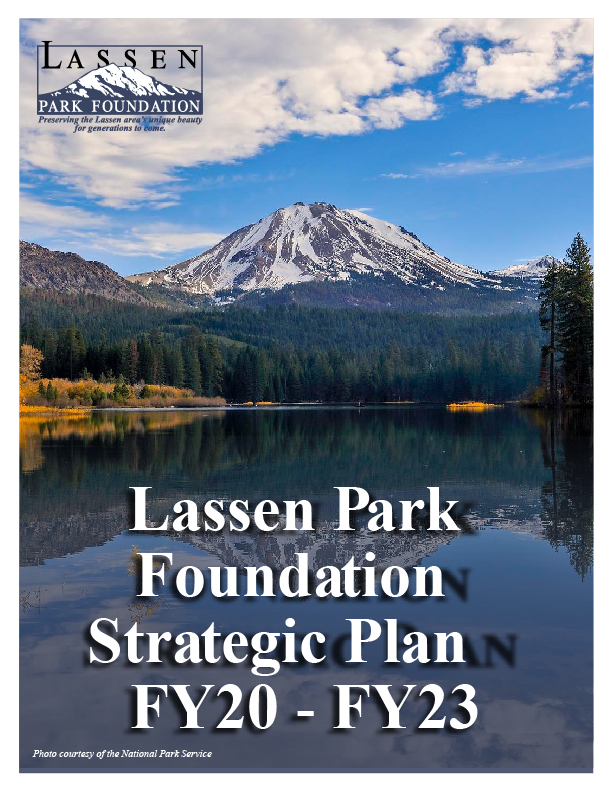 Back to top