Skip to Content
Early giving begins November 15th. Put your money where your heart is; give to Lassen Park Foundation! For more information and to schedule your online donations visit https://www.northstategives.org/LassenParkFoundation.
LAVO's Winter 2016 Newsletter
Posted October 24, 2016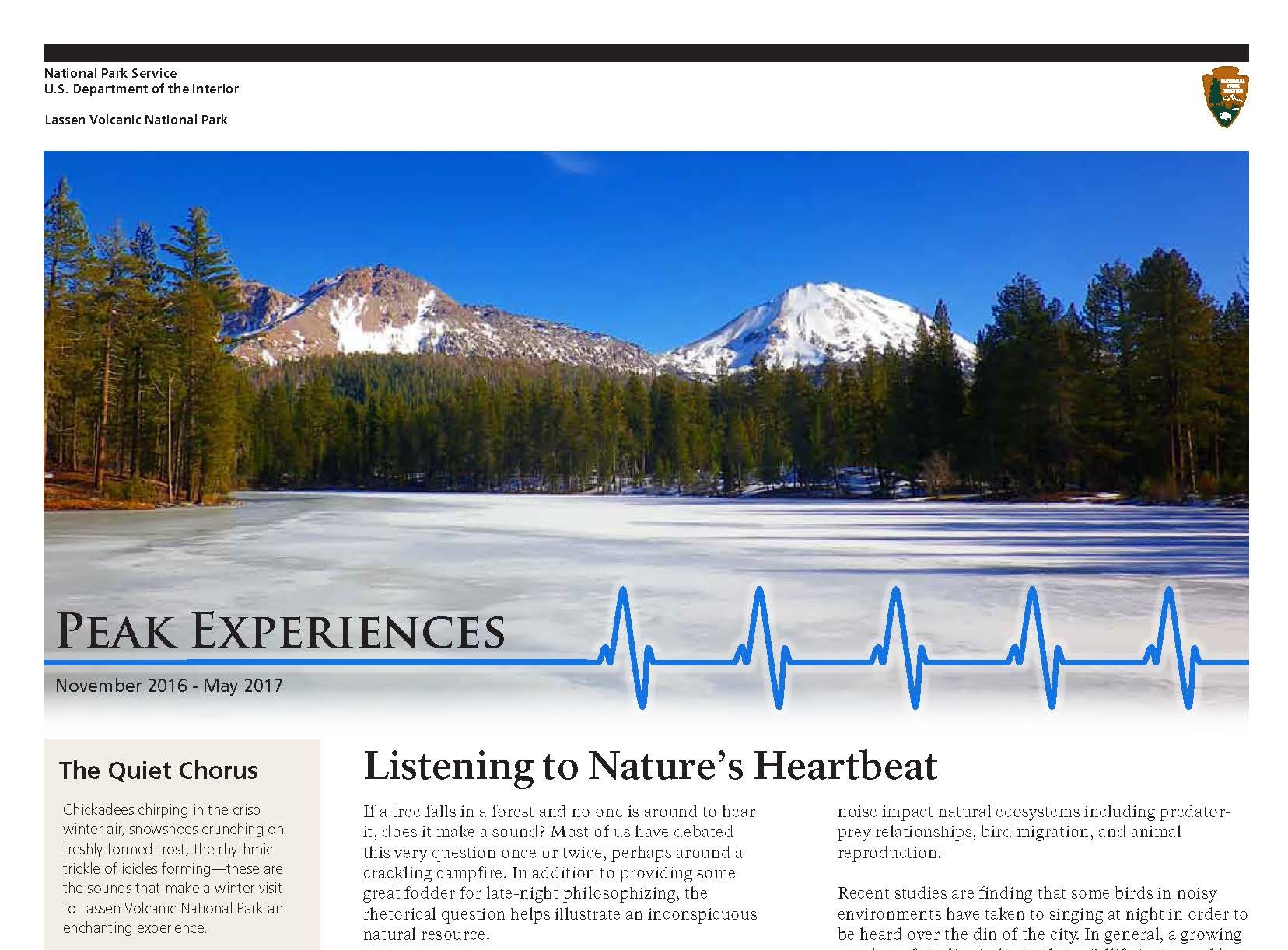 Listening to Nature's Heartbeat
"If a tree falls in a forest and no one is around to hear it, does it make a sound? Most of us have debated this very question once or twice, perhaps around a crackling campfire. In addition to providing some great fodder for late-night philosophizing, the rhetorical question helps illustrate an inconspicuous natural resource..."
Enjoy the Winter 2016 edition of Lassen Volcanic National Park's newsletter here:
https://www.nps.gov/lavo/learn/news/upload/Winter-2016-2017-web.pdf
Back to top