Skip to Content
Thank you to all that were able to join Lassen Park Foundation at Loomis Plaza and the Park Ranger-led night viewing session on Saturday, August 12, 2023. We look forward to sharing "Our Passion for Lassen" at the next Lassen Park Foundation event. Stay tuned for details.
LAVO's Winter 2016 Newsletter
Posted October 24, 2016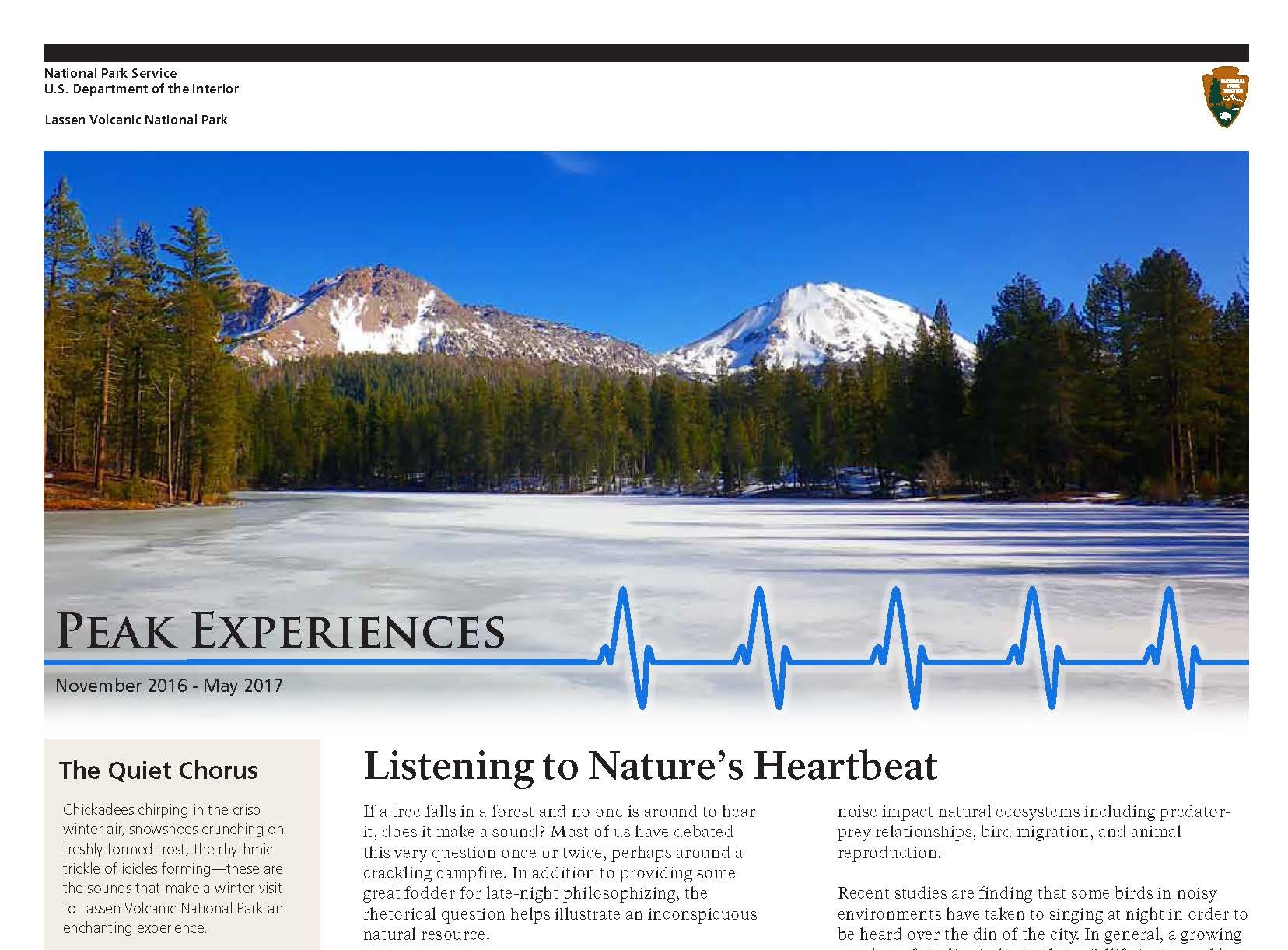 Listening to Nature's Heartbeat
"If a tree falls in a forest and no one is around to hear it, does it make a sound? Most of us have debated this very question once or twice, perhaps around a crackling campfire. In addition to providing some great fodder for late-night philosophizing, the rhetorical question helps illustrate an inconspicuous natural resource..."
Enjoy the Winter 2016 edition of Lassen Volcanic National Park's newsletter here:
https://www.nps.gov/lavo/learn/news/upload/Winter-2016-2017-web.pdf
Back to top