Lassen Volcanic National Park Resumes Full Operations
Posted January 28, 2019
With the enactment of the continuing resolution, staff at Lassen Volcanic National Park have resumed regular operations as of January 27, 2019. Please visit www.nps.gov/lavo for updated information about the park.
"Visitors can continue to enjoy the numerous feet of snow in the park that has fallen in the past few weeks," said park superintendent Jim Richardson. "Lassen appreciates the work of Caltrans and selected park road crew who maintained access to the park despite heavy snowfall."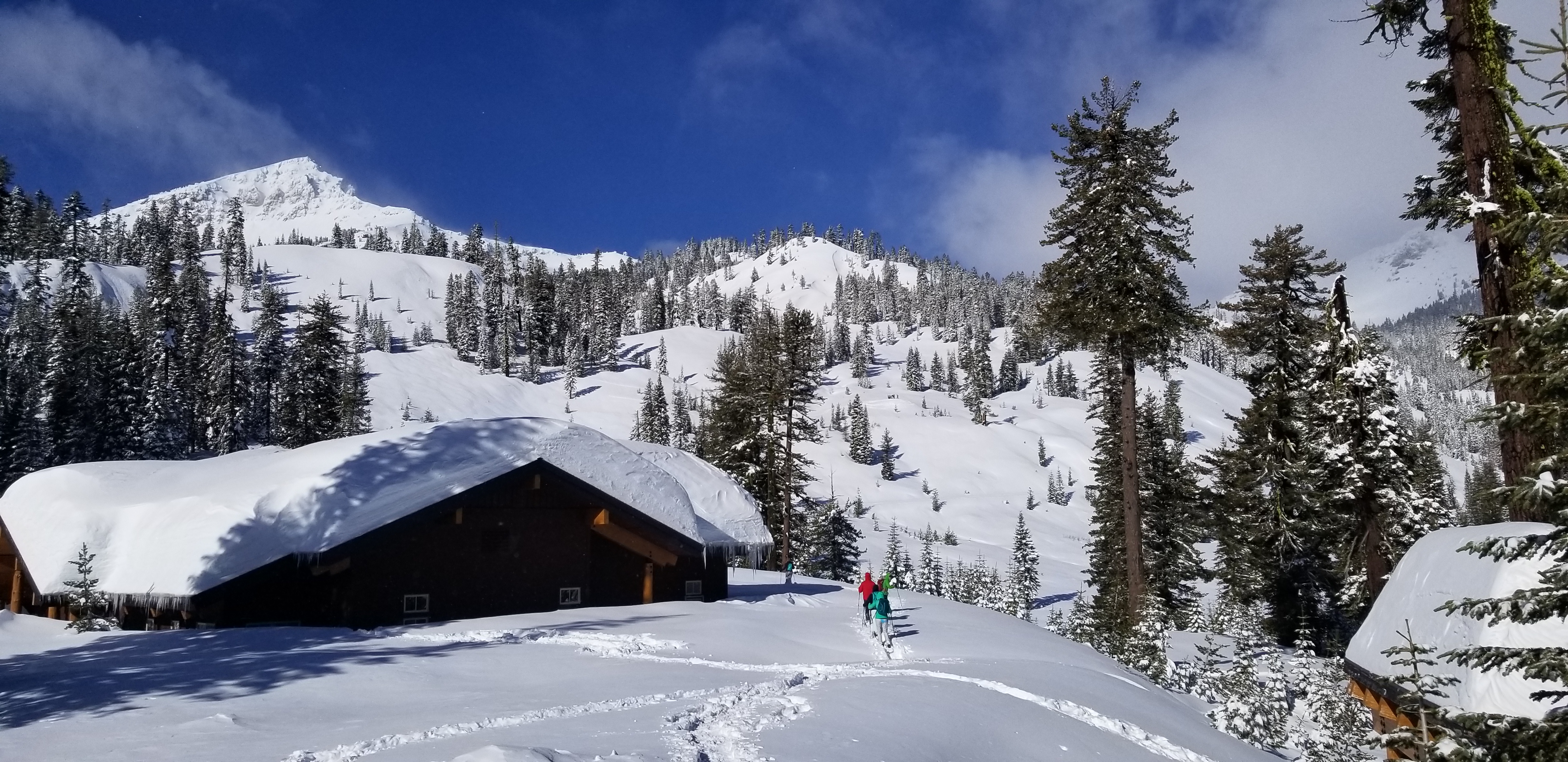 The Kohm Yah-mah-­­­­nee Visitor Center opened Sunday, January 27 and returned to its normal Wednesday through Sunday operating schedule. The first ranger-led snowshoe walk of the season will be offered this Sunday, with free walks continuing Saturdays and Sundays at 1:30 pm through March, 31.
The park highway is open to the Manzanita Lake area at the north entrance and to the Kohm Yah-mah-nee Visitor Center, one mile inside the southwest entrance of the park. The Southwest Campground is open for snow camping or camping in self-contained vehicles. The park winter entrance fee is $10 per vehicle.
All visitors to the park should be prepared for a winter road conditions. Check the most recent weather forecast, dress in layers, and carry food and water. Keep a shovel, blankets, extra food and water, as well as tire chains in your vehicle in case snow and ice delay your travel.
Lassen Volcanic National Park's employees are happy to be back at work, serving the American people and welcoming visitors to their national parks.
For more information, please visit nps.gov/lavo; contact the park at (530) 595-4480 or e-mail us; or find us on Facebook, Twitter, YouTube, Instagram, or Flickr as LassenNPS.