James Richardson Named Superintendent of Lassen Volcanic National Park
Posted February 9, 2017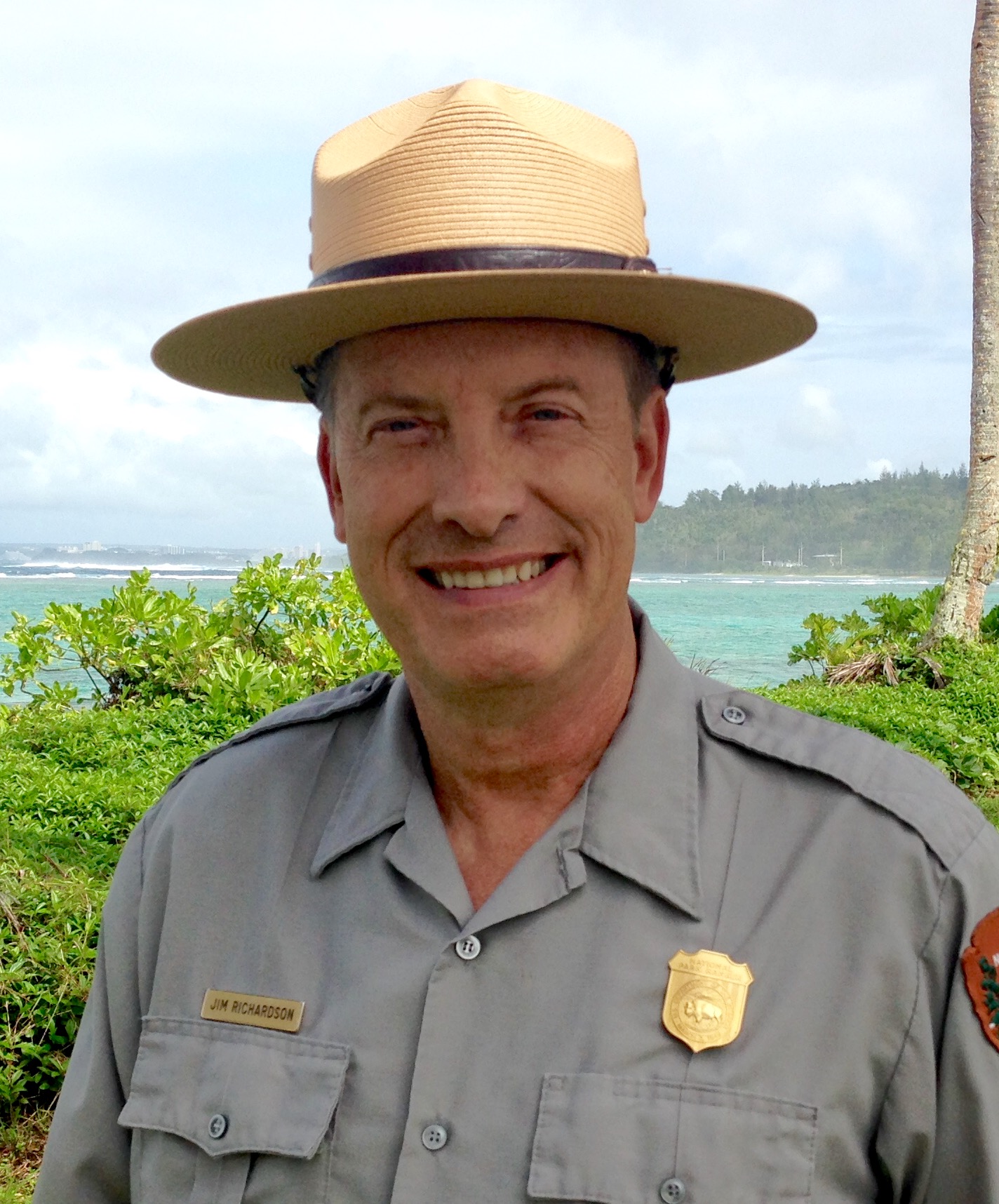 SAN FRANCISCO- James "Jim" Richardson has been selected as superintendent of Lassen Volcanic National Park, in California. He succeeds Steve Gibbons who retired in January.
"Jim is an experienced park superintendent with a proven track record in various park settings," said Pacific West Regional Director Laura E. Joss. "Before his position in the Western Pacific, Jim spent 31 years with the National Park Service primarily as a law enforcement ranger. He has significant experience in building partnerships, working with communities, and engaging park visitors and staff. I am pleased that he has accepted this position."
Prior to this role, Richardson served as the superintendent of the War in the Pacific National Historical Park in Guam and American Memorial Park in Saipan. In addition, he has served as acting superintendent at Organ Pipe Cactus National Monument in Arizona, chief ranger at Whiskeytown National Recreation Area, and supervisory park ranger at Santa Monica Mountains National Recreation Area, Rocky Mountain National Park, Zion National Park, and Agate Fossil Beds National Monument. During his tenure at Whiskeytown he was selected by the region for the Harry Yount Award for excellence in park ranger duties.
"I am excited about this next adventure in my career with the National Park Service," said Richardson. "I look forward to working with the team at Lassen Volcanic National Park and neighboring communities where our successes complement each other."
Richardson earned a Bachelor's Degree in Business and Parks and Recreation Management from the University of Nebraska. He began his professional career with the Park Service in 1982 as a climbing and backcountry ranger at Longs Peak in Rocky Mountain National Park.
Richardson has been married for 35 years to his wife Cindy. They have two daughters, Hilary and Kyli, who grew up in the parks and now live in Japan and California. Richardson enjoys biking, running, hiking, skiing, fishing, rowing, and canoe paddling. He is looking forward to returning to the mountain life.
Richardson is scheduled to report in mid-April. Martha Crusius will be the acting superintendent until then.
Lassen Volcanic National Park has been referred to as a "hidden gem." Located at the crossroads of three distinct biological provinces – Cascades, Sierra Nevada, and Great Basin – the park preserves exceptional biodiversity. The historic park highway built by the California Conservation Corps (CCC) winds a 30-mile path through the volcanic landscape as part of a national scenic byway providing spectacular vistas of volcanoes, wilderness, mountain lakes and forests. Eight hydrothermal areas showcase a dynamic geologic landscape, all four types of volcanoes, and Lassen Peak – one of the largest plug dome volcanoes in the world.
Across the approximately 106,000 acres, there are eight campgrounds, concession facilities, visitor contact stations including the historic Loomis Museum, ranger-led activities, and more than 150 miles of hiking trails of varying length and difficulty. Elevations range from 5,600 to over 10,400 feet which provides visitors winter recreational opportunities to cross-country ski, snowshoe, play in the snow, or just enjoy the quiet, snow-covered landscape.