Skip to Content
Thank you to all that were able to join Lassen Park Foundation at Loomis Plaza and the Park Ranger-led night viewing session on Saturday, August 12, 2023. We look forward to sharing "Our Passion for Lassen" at the next Lassen Park Foundation event. Stay tuned for details.
Free Entrance to Lassen Volcanic National Park for Veteran's Day Weekend
Posted November 9, 2017
To honor America's service men and women, Lassen Volcanic National Park will join other areas managed by the Department of the Interior in waiving entrance fees November 11 -12. "We invite visitors to come to Lassen Volcanic National Park and enjoy the day in honor of our veterans and their role in keeping America safe," stated Superintendent Jim Richardson.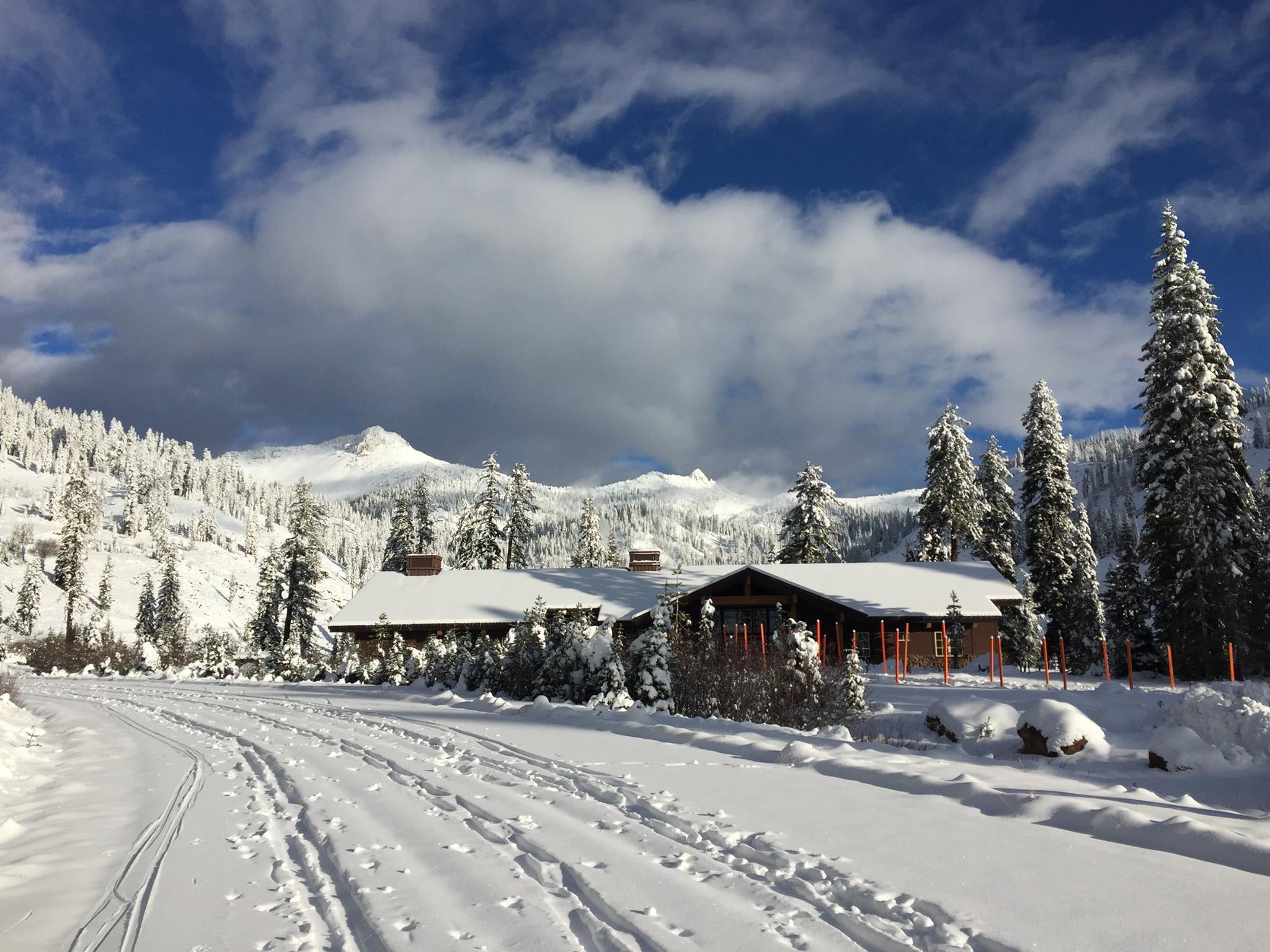 On November 11-12, Lassen Volcanic National Park visitors will not be charged an entrance fee and may simply come to the park and enjoy the opportunities to explore unique volcanic landscapes, enjoy scenic vistas, and take in Lassen's beauty.
"The recent storms have transitioned Lassen Volcanic National Park into our winter season and has closed the park highway to through traffic," said Superintendent Richardson. Last week's storm has left over two feet of snow with up to five foot drifts in the higher elevations. "Even with plowing in between storms the icy conditions prevent us from reopening the highway." The park highway is open to the Manzanita Lake area at the north entrance and to the Kohm Yah-mah-nee Visitor Center, one mile inside the southwest entrance to the park. Juniper Lake Road has been closed by deep snow, and the Warner Valley and Butte Lake Roads will remain open until snow depth prohibits vehicle access.
Visitors to the park should be prepared for a range of weather conditions. Check the most recent weather forecast, dress in layers, carry food and water. Stow a shovel, extra blankets and tire chains in your vehicle in case unexpected winter road conditions delay your travel.
The Kohm Yah-mah-nee Visitor Center is open 9 a.m. to 5 p.m. Wednesday thru Sunday. For more information and current conditions, please contact the park at (530) 595-4480 or visit the park website at www.nps.gov/lavo.
Back to top