Skip to Content
Thank you to all that were able to join Lassen Park Foundation at Loomis Plaza and the Park Ranger-led night viewing session on Saturday, August 12, 2023. We look forward to sharing "Our Passion for Lassen" at the next Lassen Park Foundation event. Stay tuned for details.
Fall Season Storm Closes Lassen Volcanic National Park Highway
Posted November 2, 2017
Lassen Volcanic National Park Superintendent Jim Richardson announced today that the Lassen Volcanic National Park Highway through the park will close at 3:00 p.m. Thursday, November 2 in anticipation of storm forecasted to bring 36" – 48" of snowfall in the higher elevations of the park beginning late Thursday evening. "The highest point of the park highway could have several feet of snow once the storm passes. Our road crew will work to plow the highway if the weather permits a safe re-opening of the highway," stated Superintendent Richardson. The park highway has closed for winter as early as October 18 and as late as December 18 dating back to 1980, but typically the winter closure happens in mid-November.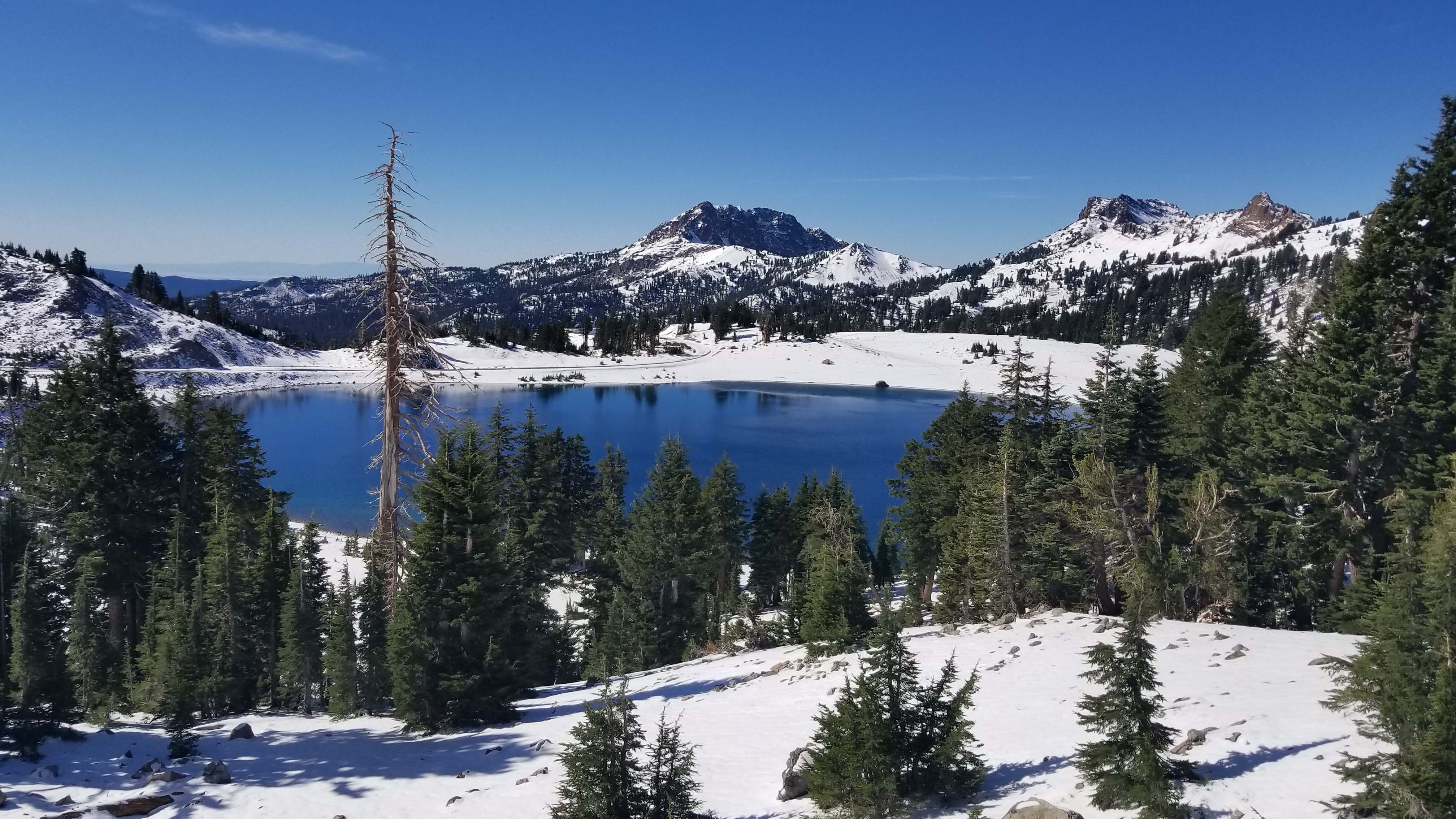 The park highway is open to the Manzanita Lake area at the north entrance and to the Kohm Yah-mah-nee Visitor Center, one mile inside the southwest entrance to the park. All park campgrounds are now closed for the winter except for the Southwest Campground which remains open for snow camping. The Butte Lake Road and day use area remains open for visitors to picnic or hike Cinder Cone. The Warner Valley and Juniper Lake Roads will remain open until snow prohibits vehicle access.
Lassen Volcanic National Park is transitioning into winter. We look forward to visitors exploring Lassen by snowshoeing, skiing and sledding. The winter issue of the park newspaper, Peak Experiences, is now available at the park and surrounding businesses as well as on the park website. Visitors to the park should be prepared for a range of weather conditions. Check the most recent weather forecast, dress in layers, carry food and water. Stow a shovel, extra blankets and tire chains in your vehicle in case unexpected winter road conditions delay your travel.
The Kohm Yah-mah-nee Visitor Center is open 9 a.m. to 5 p.m. Wednesday thru Sunday. For more information and current conditions, please contact the park at (530) 595-4480 or visit the park website at www.nps.gov/lavo.
Back to top