Skip to Content
Thank you to all that were able to join Lassen Park Foundation at Loomis Plaza and the Park Ranger-led night viewing session on Saturday, August 12, 2023. We look forward to sharing "Our Passion for Lassen" at the next Lassen Park Foundation event. Stay tuned for details.
Cornerstone Bank Underwrites a Tent for the New Youth Volcano Camp
Posted May 13, 2014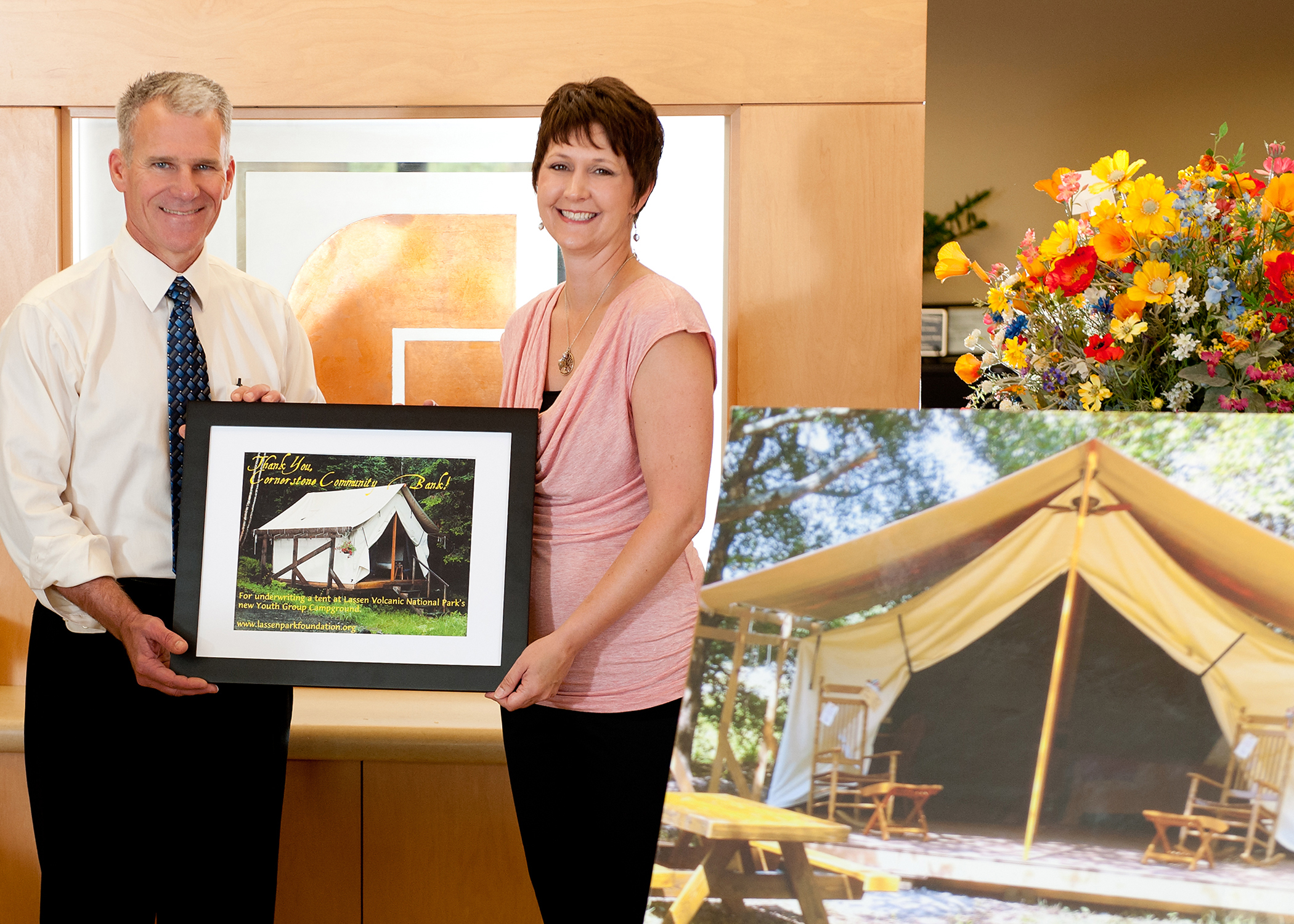 Jeff Finck, President and CEO of Cornerstone Community Bank is presented a commemorative plaque in recognition of Cornerstone's underwriting a tent in Lassen Volcanic National Park's new Youth Volcano Camp.
Back to top