Skip to Content
Early giving begins November 15th. Put your money where your heart is; give to Lassen Park Foundation! For more information and to schedule your online donations visit https://www.northstategives.org/LassenParkFoundation.
Cornerstone Bank Underwrites a Tent for the New Youth Volcano Camp
Posted May 13, 2014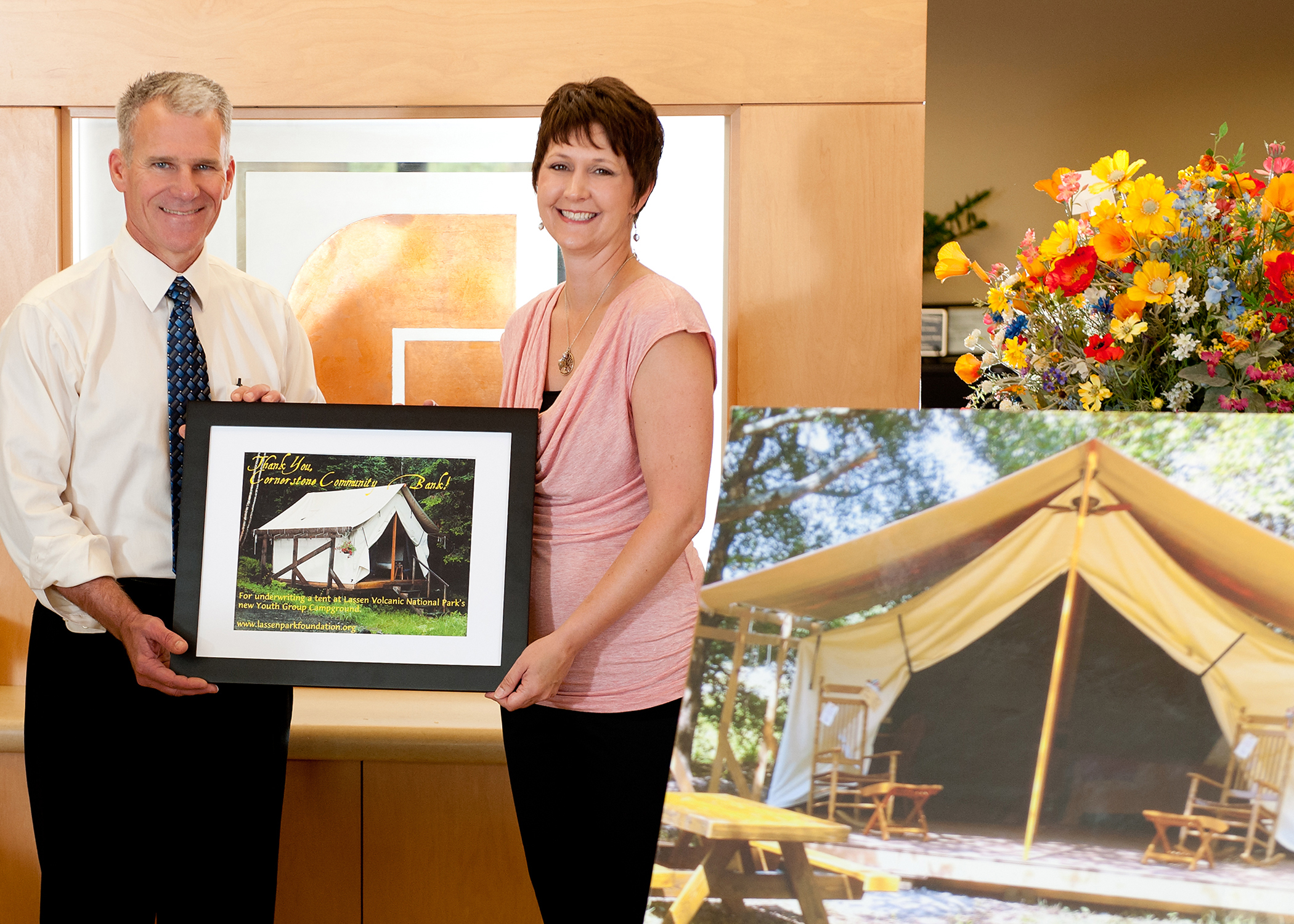 Jeff Finck, President and CEO of Cornerstone Community Bank is presented a commemorative plaque in recognition of Cornerstone's underwriting a tent in Lassen Volcanic National Park's new Youth Volcano Camp.
Back to top