Skip to Content
Lassen Park Foundation is accepting donations to assist the park with recovery from the Dixie Fire. To learn more about the Lassen Resilience Campaign,
Click Here.
Cornerstone Bank Underwrites a Tent for the New Youth Volcano Camp
Posted May 13, 2014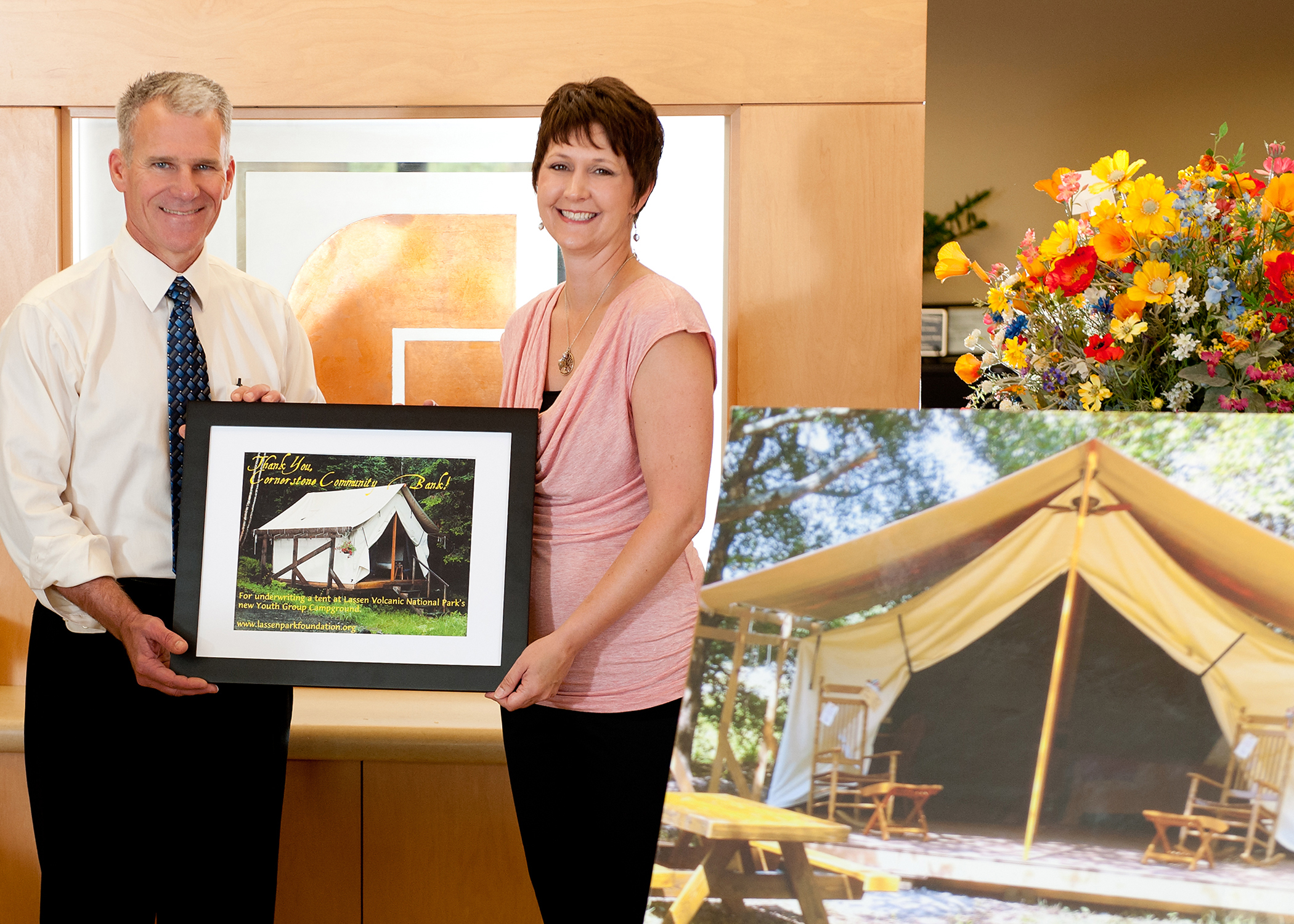 Jeff Finck, President and CEO of Cornerstone Community Bank is presented a commemorative plaque in recognition of Cornerstone's underwriting a tent in Lassen Volcanic National Park's new Youth Volcano Camp.
Back to top