Skip to Content
Thank you to all that were able to join Lassen Park Foundation at Loomis Plaza and the Park Ranger-led night viewing session on Saturday, August 12, 2023. We look forward to sharing "Our Passion for Lassen" at the next Lassen Park Foundation event. Stay tuned for details.
A Successful July Summer Fun Event
Posted August 16, 2013
Thanks to everyone who attended Lassen Park Foundation's "Summer Fun in Lassen" event and contributed to its success. We had over 160 people in attendance that enjoyed a wonderful evening at the Kohm Yah mah-nee Visitor Center in Lassen Volcanic National Park. The evening began with a special blessing from Ferrell Cunningham and ended with star gazing. Our guests were able to learn about the Foundation's mission and our ongoing Youth Camping Program, including the new Crag's Youth Camp Ground Project. The food was delicious, the auction was exciting, and the view was spectacular. Thank you again to everyone that contributed to this fundraising event. The proceeds raised will help the Lassen Park Foundation to further its mission and continue to support its' philanthropic projects. We hope to see again next year!.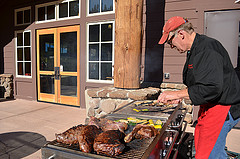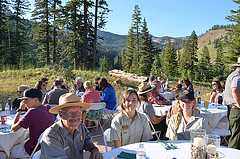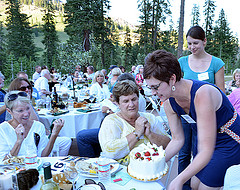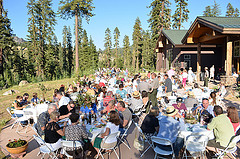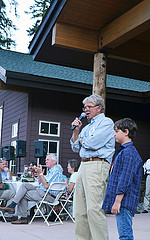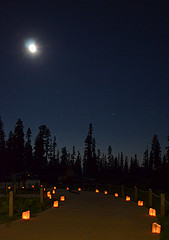 Back to top