Skip to Content
Thank you to all that were able to join Lassen Park Foundation at Loomis Plaza and the Park Ranger-led night viewing session on Saturday, August 12, 2023. We look forward to sharing "Our Passion for Lassen" at the next Lassen Park Foundation event. Stay tuned for details.
2019 Summer Events
Posted June 6, 2019
The events this summer at Lassen Volcanic National Park are going to be epic!
Don't miss out on the 2019 Dark Sky Festival, the new Discover Lassen weekend, or the returning Art, Wine & Beer of Lassen all in the park this year. Lassen Park Foundation's annual auction gala, Peak Experience, will focus on celebrating our 35th anniversary. Held on September 21st at the McConnell Foundation in Redding, the night will feature photos from LPF's earliest days in 1984 all the way through our latest accomplishments. Please join us this summer and celebrate Lassen!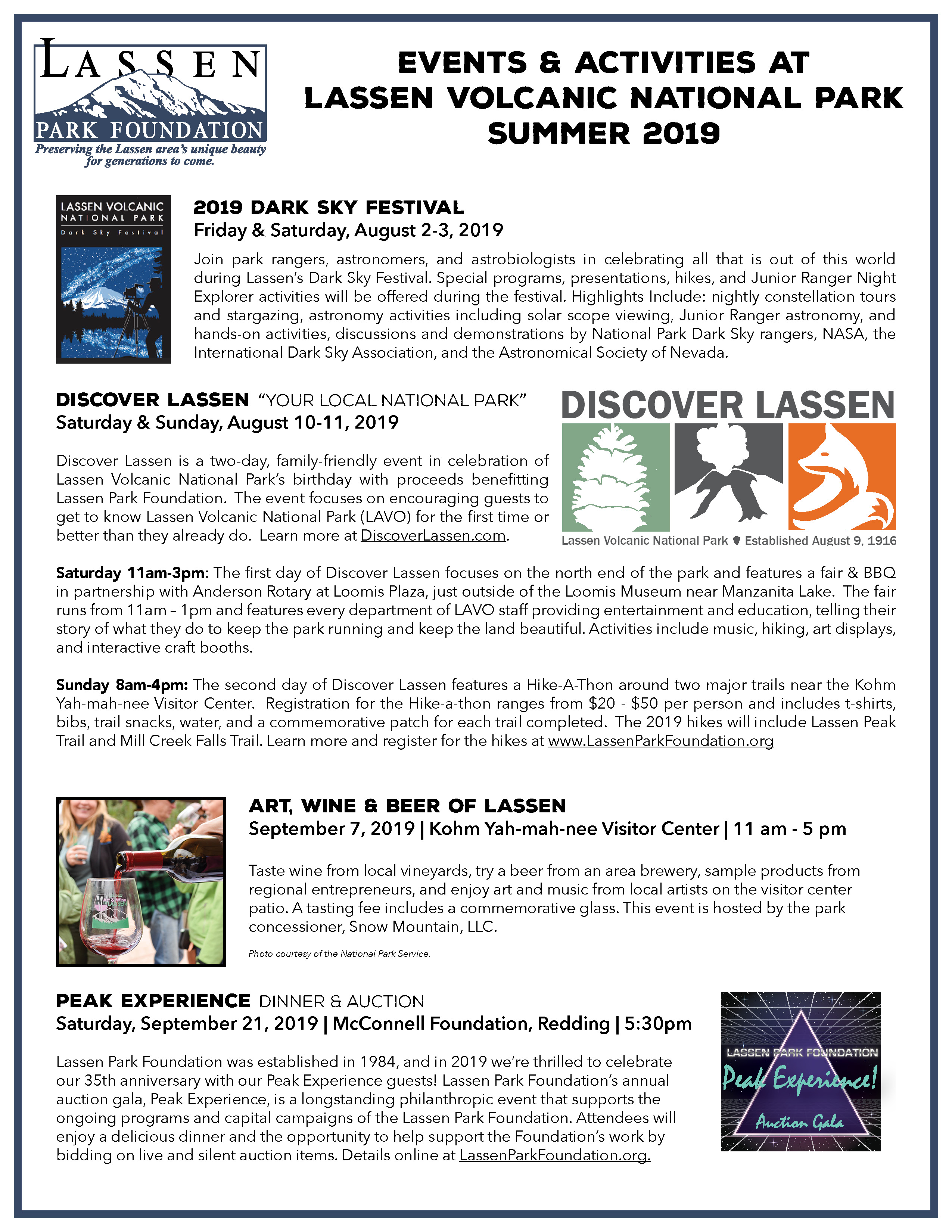 Back to top