Skip to Content
Early giving begins November 15th. Put your money where your heart is; give to Lassen Park Foundation! For more information and to schedule your online donations visit https://www.northstategives.org/LassenParkFoundation.
2019 Summer Events
Posted June 6, 2019
The events this summer at Lassen Volcanic National Park are going to be epic!
Don't miss out on the 2019 Dark Sky Festival, the new Discover Lassen weekend, or the returning Art, Wine & Beer of Lassen all in the park this year. Lassen Park Foundation's annual auction gala, Peak Experience, will focus on celebrating our 35th anniversary. Held on September 21st at the McConnell Foundation in Redding, the night will feature photos from LPF's earliest days in 1984 all the way through our latest accomplishments. Please join us this summer and celebrate Lassen!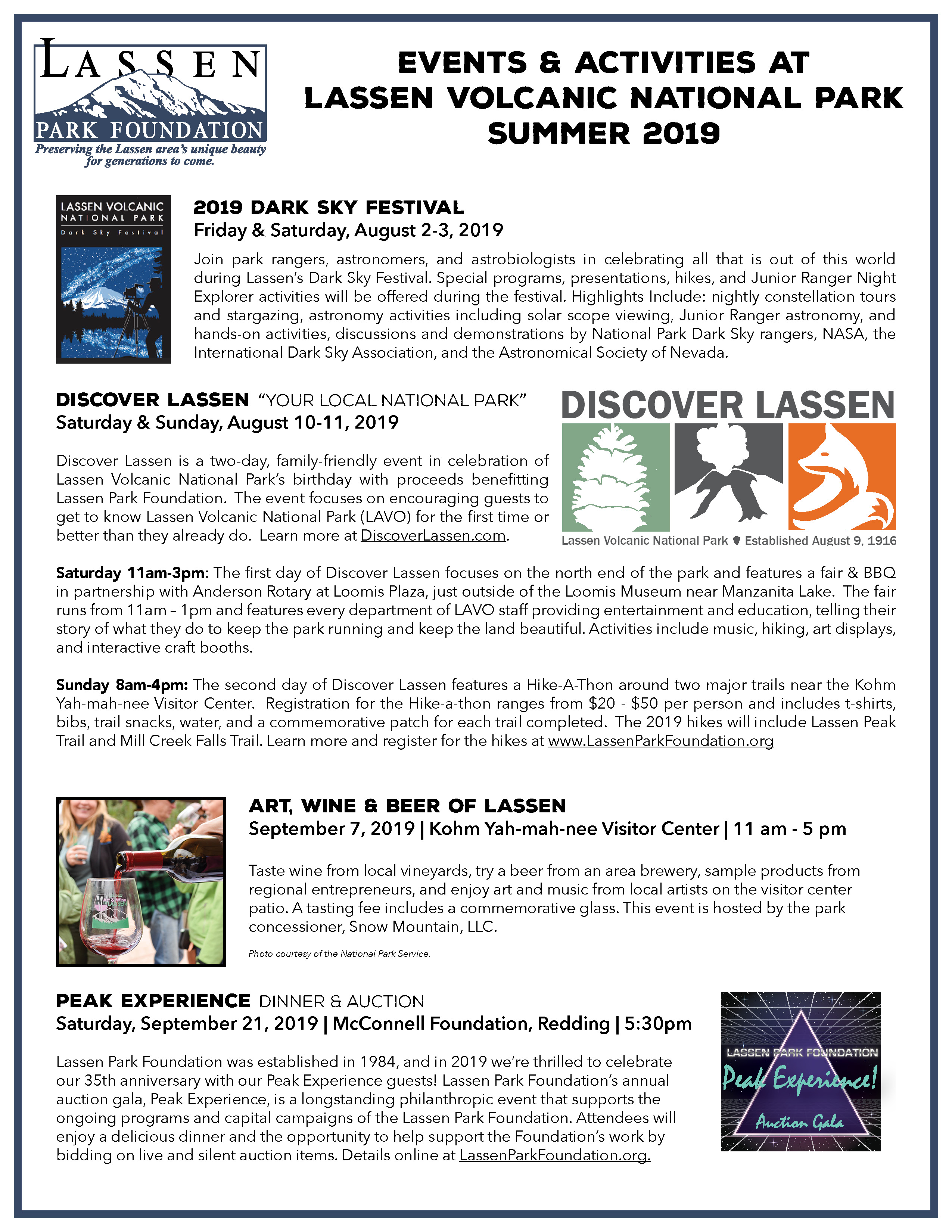 Back to top