2018 Youth Camping Program Now Accepting Applications
Posted January 31, 2018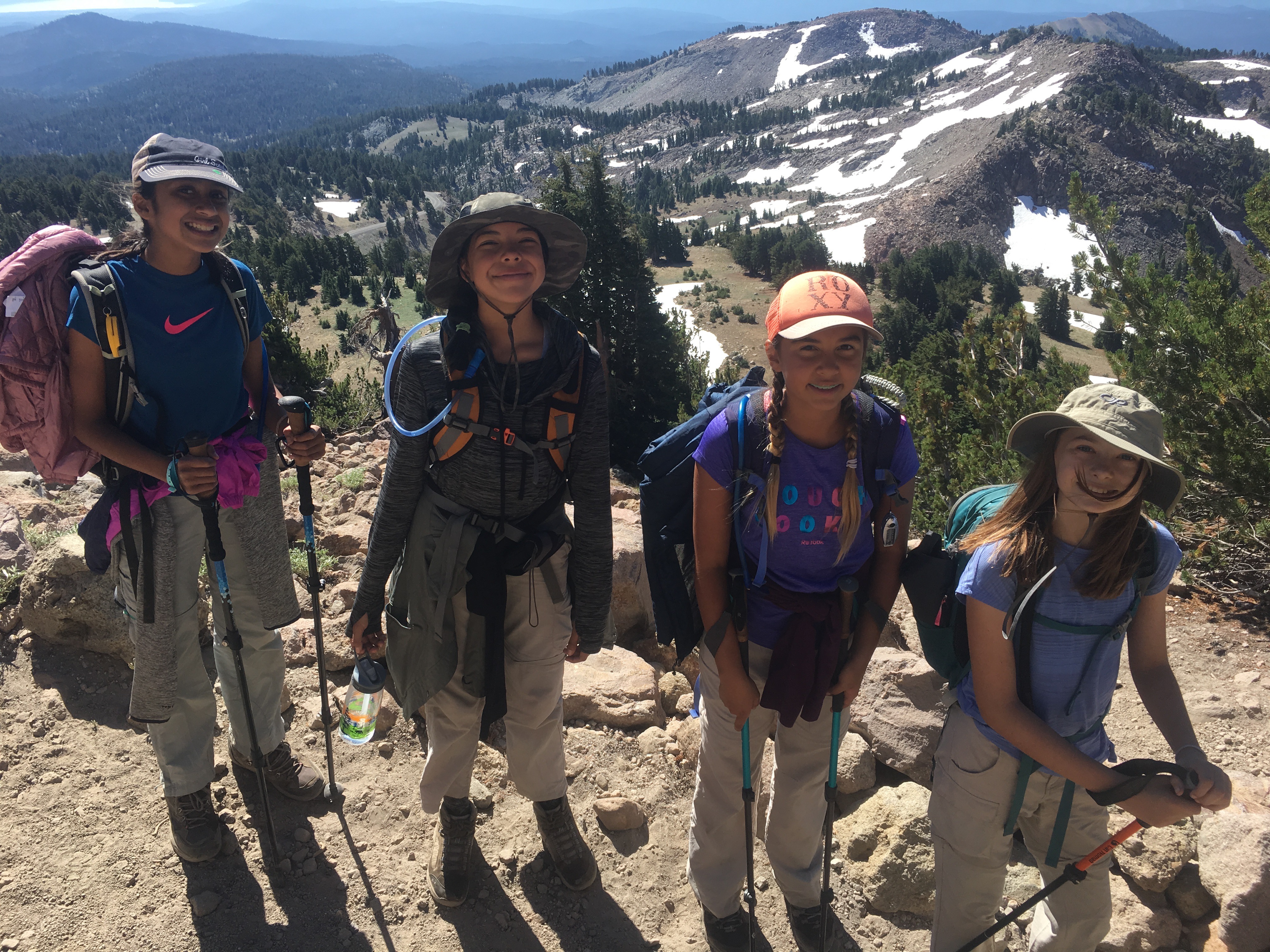 The Lassen Park Foundation (LPF) is now accepting grant applications from school and youth groups that want to camp at the national park's Volcano Adventure Camp in 2018.
LPF Chairman John Koeberer said, "Last year saw a tremendous increase in applications with the opening of the new camp, we're expanding upon that success in 2018 and expecting over 50 groups to apply."
Non-profit organizations, public schools and organizations helping needy or at-risk kids are eligible to apply for a grant. Groups must be a minimum of six people. Groups of up to 80 can stay at Volcano Adventure Camp at one time. New this year, applications for youth camping grants are now available as an online form and must be submitted at LassenParkFoundation.org by Apr.2.
Park admission and campground fees are waived for groups receiving a youth camping grant, and additional funds are allocated to pay for the group's camping equipment, tents, sleeping bags, hiking gear and utensils, water bottles, food (groups must prepare their own food) and transportation.
A group stay at Volcano Adventure Camp includes presentations by natural science educators and park rangers, ranger-led hikes and group programs. Children who participate in the program learn how to camp, participate in guided hikes, work on service projects and learn about such concepts as volcanology, glaciation, astrobiology, fire ecology and climate.
Volcano Adventure Camp is outfitted with picnic pavilions, dormitory style tent cabins, showers, vault toilets and running water.
"The kind of kids who benefit most from these camping grants tend to be from low-income, urban or rural families. They're often at risk or in difficult family situations," said LPF Executive Director Jennifer Finnegan. "This is often their first time camping and their first visit to a national park, but as one group leader wrote to us, it is important because the kids develope a new confidence in and appreciation for outdoor experiences, and became familiar with landmarks and places of interest in the park."
Last year, groups awarded the grants included youth from eight to 18 years old from Shasta, Tehama, Amador, Butte, Glenn, Lassen, Plumas, Sacramento, Yuba counties and Pinellas, Florida.
"It is wonderful to see the changes in the perspective for these kids," said Koeberer. "The experience brings with it a sense of awareness, wonder, and deep appreciation for Lassen."
CLICK HERE to learn more about the program and to apply online.